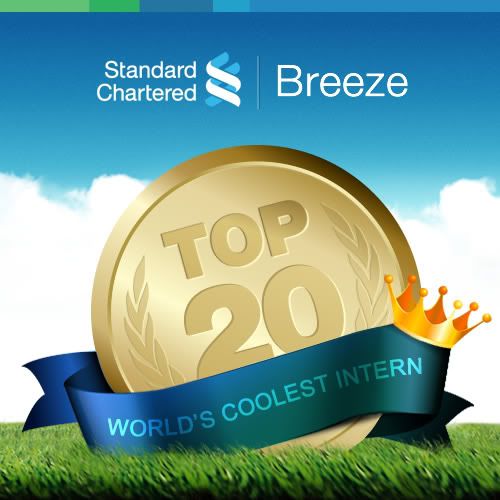 So I didn't make it to the Top 10 guys. Anyway I did my best in the video and having from 40 views to 800+ views in one day actually scares me out! And that all goes to my friends and family who helped out by sharing it!
MANY THANKS TO YOU GUYS!
Well, I would need to get back to the my usual stuffs now. Yesterday night was alright with the free food from cocktail party but ended up spending money chilling with friends in TST.
:)
I finally met my mentor after he officially became my mentor. HAHAH! Which also means I actually met him once during the interview for it.
:)
Had a nice chat on all the brands stuff in HK and how do they actually work. Well, I gotta say I actually digged a few stuffs from him.
:)
My first gift from him, yep, it's a Ralph Lauren's logo that you're seeing.
Okay, need to get back to my studies and buck up for my finals.
:)
Again,
thank you so so so so much for all of your time!
:D
The page and vid's gonna be kept private now in case you guys are wondering.
be there, won't you?