This was a two-men portion from Ikea that I had with Phraveen yesterday night.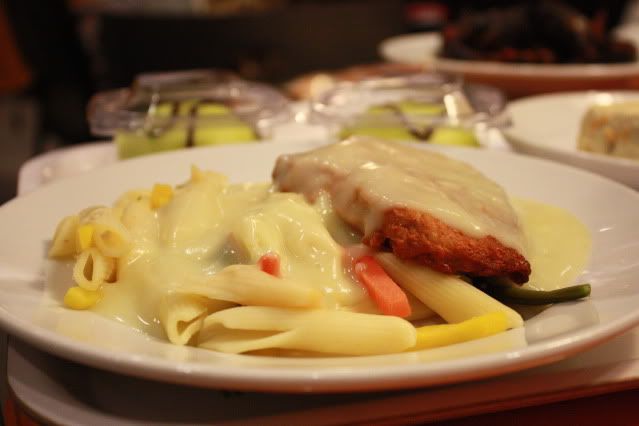 Our main course. Some chicken cutlet with pasta, we both had one each.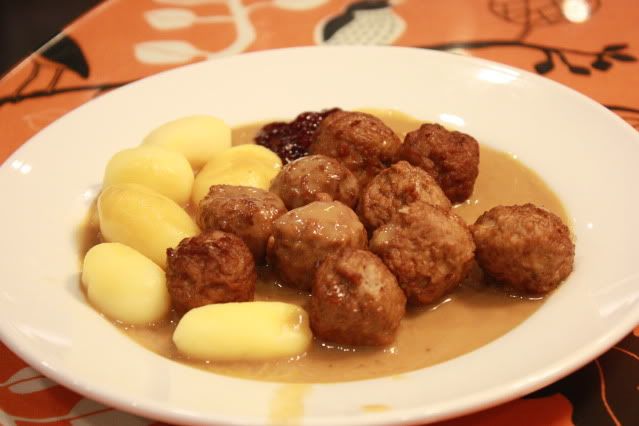 My ten pieces of meatballs served with potatoes instead of fries like what they do in Malaysia.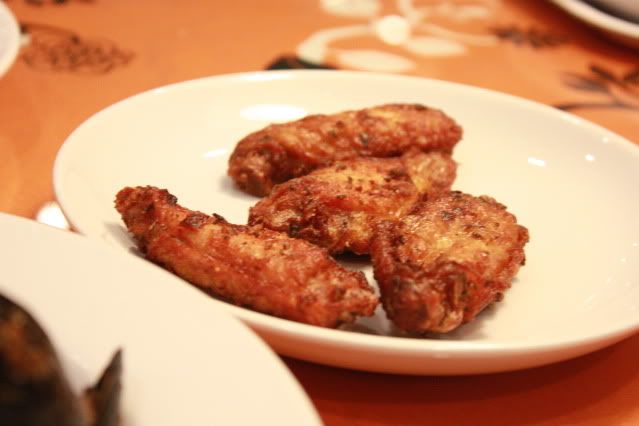 We shared out the chicken wings and mussels.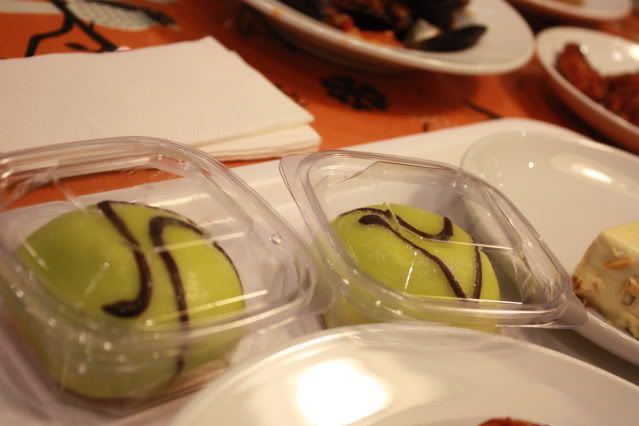 Amazingly I had two desserts to pamper myself. An apple pie and princess cake.
:)
This are the plates we have when we were done, including Yi Wei's. We walked around and shopped for stuffs after that. Their outdoor area was so nice and we found out that they do have a place outdoor to dine in too. Next time we're so going there to diner instead of waiting for the indoor seats which are full almost all the time.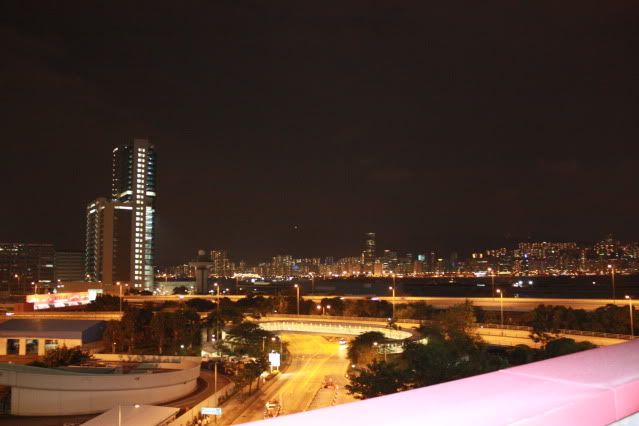 This happens when you're in a foreign country. You get high easily with beautiful sceneries and the autumn breeze.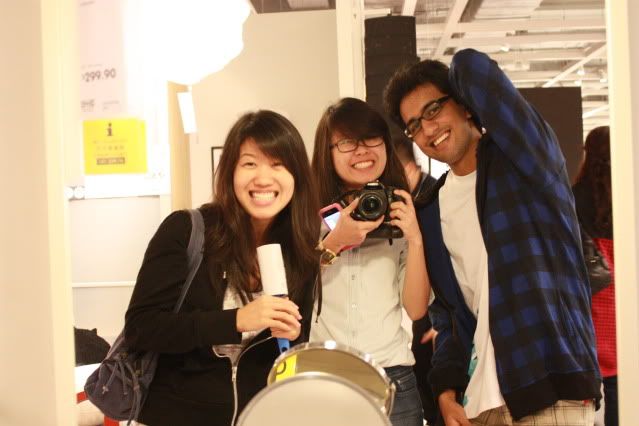 The trio. Phraveen and Yi Wei were already stocking up bedding materials for winter while I was only picking up the necessities like hangers and alarm clock.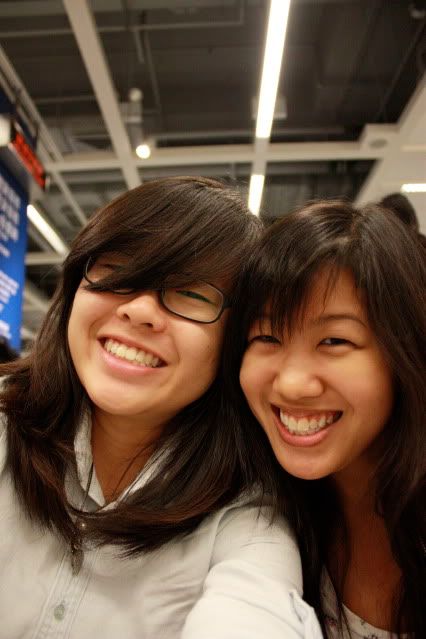 According to two of our friends, we are both of the same type. Both Malaysians and are tiny in size. LOL!
And so, after the adventure around Ikea, we were finding for some entertainment to pass time. Karaoke was in mind but it'll rip each of us $229 if we were to do so. The karaoke place was CEO, right at the top floor in Megabox. I think it's a better version of Neway, just like Red Box Plus and Red Box. So we changed our mind and set off for desserts again at Hang Hao.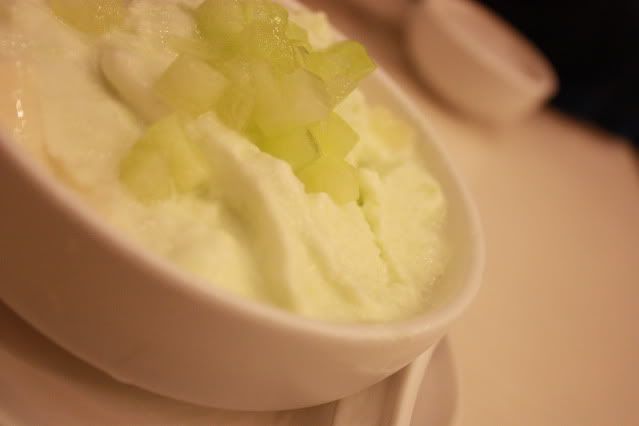 I was in this desserts shop, Chong So for 2 days in a row. Prices would range roughly from $16 to $28. It's one of the nearest desserts shop from our university and they offer 10% off for HKUST's students. They operate right up till 2am.
Right before that, we coincidentally bumped into Ronny, Daniel and Asta at the MTR station. Yes, the desserts shop is nearby the MTR station too.
:D
Hello everyone, meet Ronny, one of my favourite girlfriend.
Right before I headed out to Ikea, I attended this basic photography course organised by my university's Photographic Society. So yea, I practically just slacked throughout my Saturday.
:)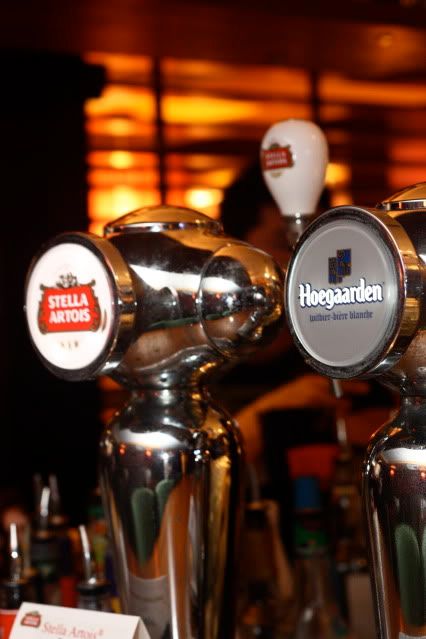 Oh yea, draught Hoegaarden
Friday night was awesome too. Dinner at MOS burger, something new to my taste bud then desserts, as mentioned earlier with the seniors. Late night chill was at the unibar after standing firm on my decision to not step foot into LKF.
:D
Met a few
kakis
there although it was only suppose to be a girls' night out for me and Asta.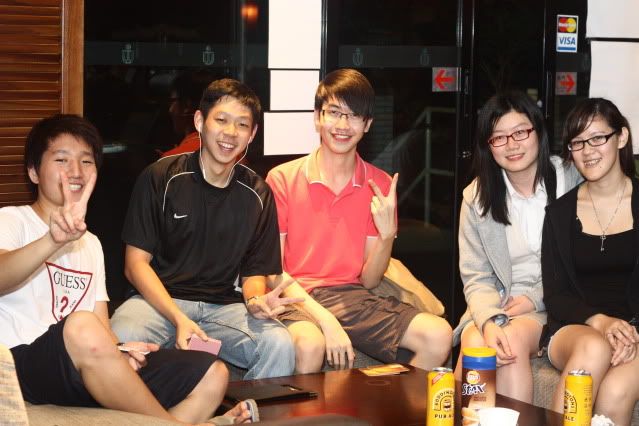 All Malaysians, except for the both ends. A Korean and Taiwanese, but they both don't reside the countries according to their nationalities. And so, to be exact it would be a korean living in Malaysia and a Taiwanese born in US both currentlt living in Shanghai.
:)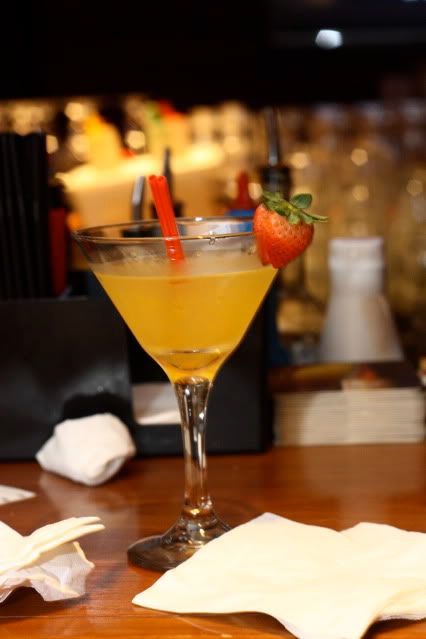 Thanks to the evil Malaysian seniors for the drinks. So yea, that was how I enjoyed my weekend. It's time to get back to the reality and buck up for my mid terms.