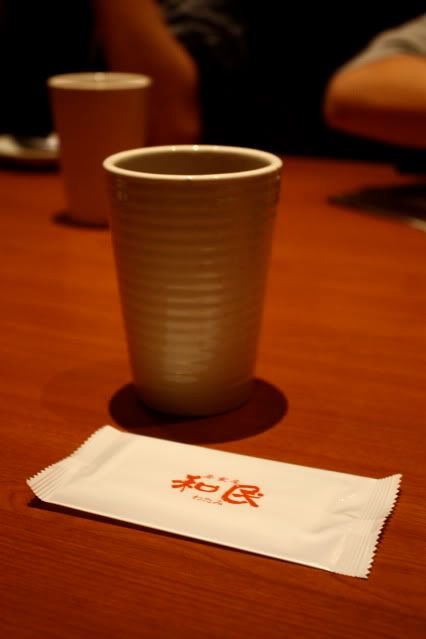 And so, here comes the weekend and I manage to pull myself through yesterday with endless of accounting excercises, facebook and tumblr posts. Did my laundry in the night, washed a few pieces of new clothes :) and chilled abit before heading back for my books.
As usual, I splurged on food before the start of weekend. This week, I went for Watami, a fusion of Japanese and Korean food restaurant. The bill went up to $720+ for 6 people with 15 dishes and 2 desserts. Well it was definitely worth it, the food was better than my mama's favourite Pasta Zanmai.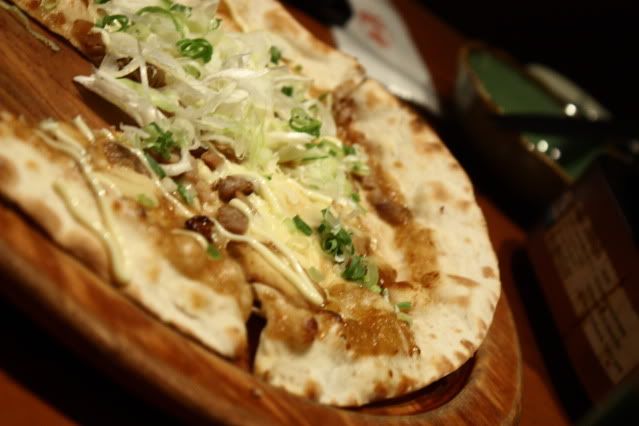 The Japanese pizza I had, so nais!
One of the new friends I made that night, Gian.
:)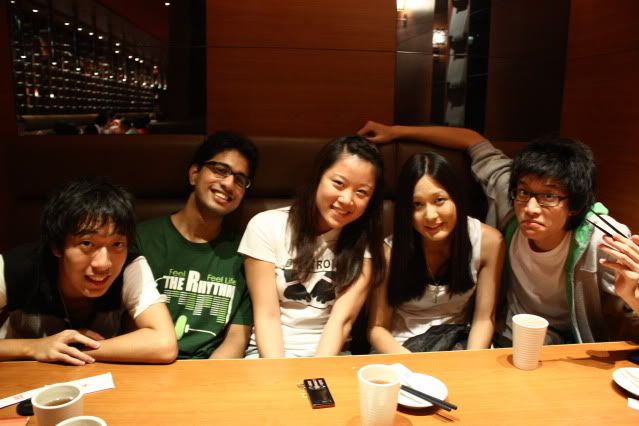 From left to right, Ryo, Phraveen, Ronny, Risa and Daniel
The people I go kuku with. We were sitting on separate tables 'cause the restaurant usually gets filled up by 6.30pm and we were there only around that time because of classes and the rain.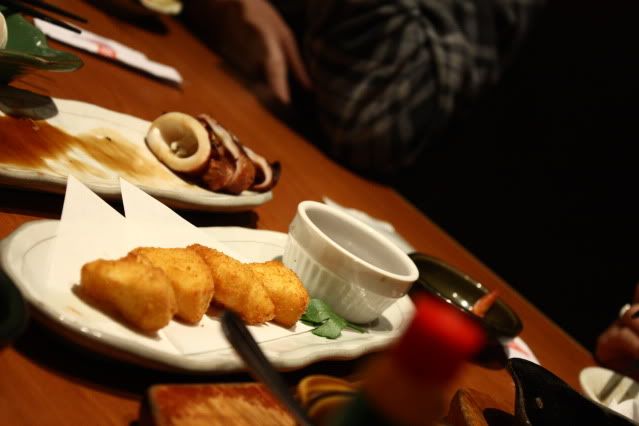 Fried cheese and berry sauce
This was heavenly nice! Everyone had one for themselves, and then we had desserts.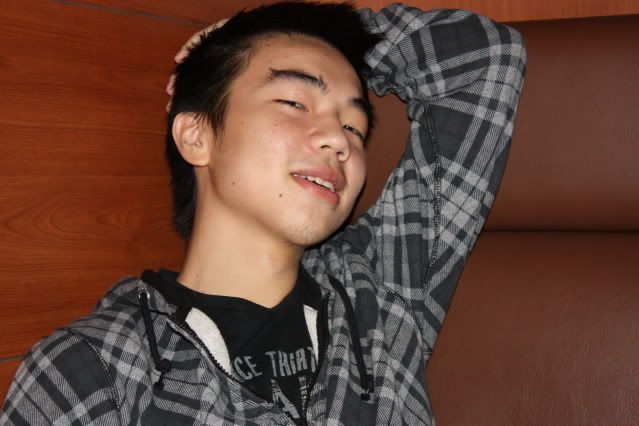 This is Toby, he's almost in one-third of the pictures in the Facebook album I uploaded. A really good poser and I heard he's a professional dancer too. HAHA!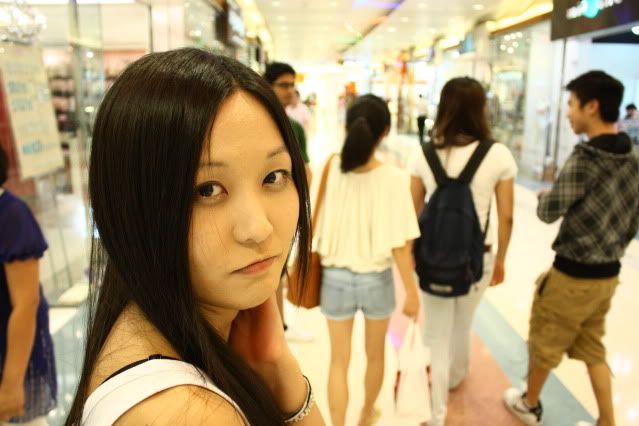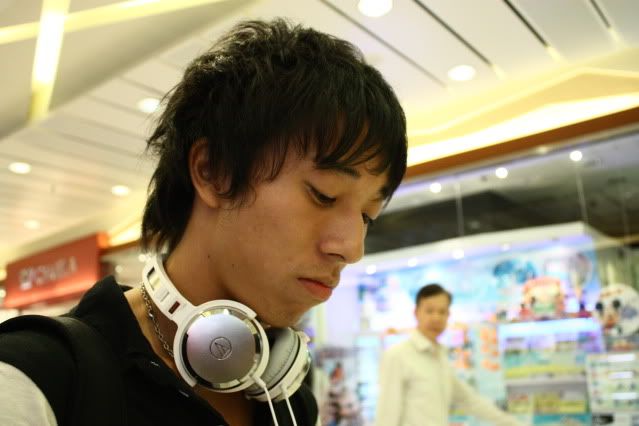 That's Risa and Ryo, both Japanese but not from Japan. You get a lot of those in UST, for Koreans I mean. There's only 3 Japanese in my university and here are two of them. Well there are some who are mixed Jap too, like Daniel who's from Spain. Basically everyone's just from everywhere. So it's kinda weird when people ask and say,
so you've been Malaysia your whole life?
after I mentioned that I'm a Malaysian.
:D
Oh and yea, Kai Xian said I get fatter.
:(
Well, after that OH-SUM Jap meal, I had polo bun with milk. Is it called healthy or fattening? Geez, I don't want to know.
Tonight, I'm going to Ocean Park with my fun course mates. I would consider myself lucky as my course mates and friendlier than what I was expecting. I mean, this course gathers all the elite students in HK,
*ahem I'm not one of them*
and they are helpful and organise events actively. I think it's a thing for the locals to head over to Ocean Park around this period of time as the theme park had been decorated according to the Halloween theme. From all the stories I've heard, apparently it's gonna be scary with a lot of stalkings from the
ghosts
.
Did I tell you guys how scared am I of those?! Do you know this haunted house thingy in the First World, Genting? Usually they have their workers dressed up in those scary outfits promoting their haunted house. So, ther's this one time, I saw a gorilla from far and I tried to take a longer route to avoid him and I guess he spotted me and ran towards me. I basically went WTF and starting running. Lucky for me, he bumped into one of the people standing there and I manage to get away. Yep, that's how scared I am of these kind of stuff. LOL!

I had a DVD borrowed from my friend and finally watched my first movie in HK. Nah, it's not really worth it to watch in a cinema since the ticket price is 5 times more than a Wednesday night movie ticket price back in Malaysia.
Since I'm back to my tumblr mood, here's also some sharing then.
:P