Since I haven't been to happening places in Hong Kong to take pictures I'll just update my blog on some stuffs that I did before I left.
Everyone's first impression on me would be, OMG this girl looks so scary. I think none of them would have thought that they'll ended up being the ones I hang out with for the one and half year in college. Right before I left, we manage to came up with a time to hang out and have a movie.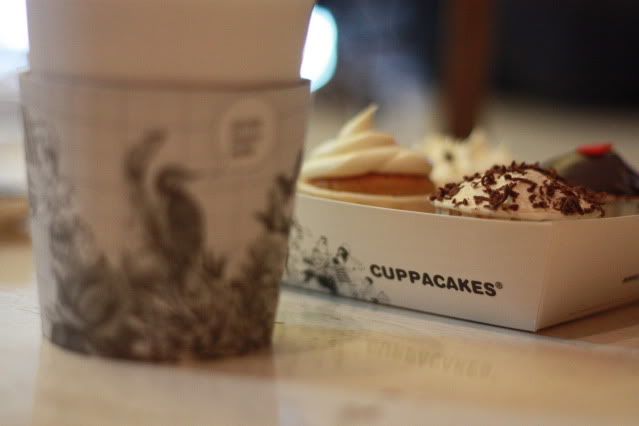 We picked Wondermilk, Damansara Uptown as the girls really liked the cupcakes there.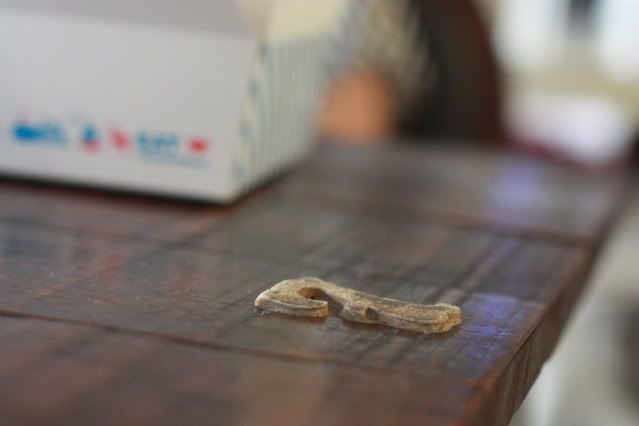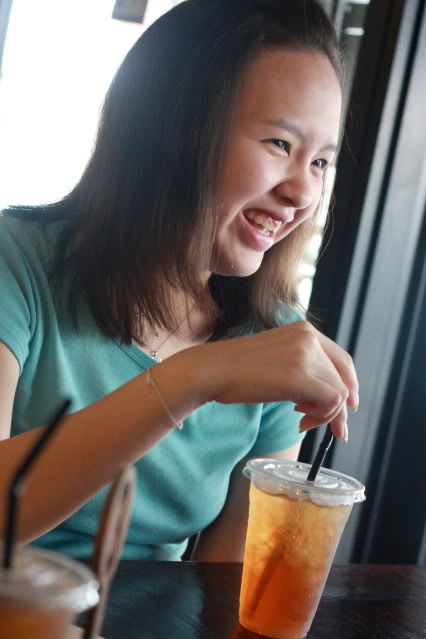 This awesome girl was the first one whom I made friend with in college. She was my first teammate and the first one who hugged me. BWAHAHA! Been there with me all the time during classes except for the fact that she ditched me by quitting the Accounting class after the AS level. :P She does awesome nail art and that leads me to the another good friend of mine who does nail arts too.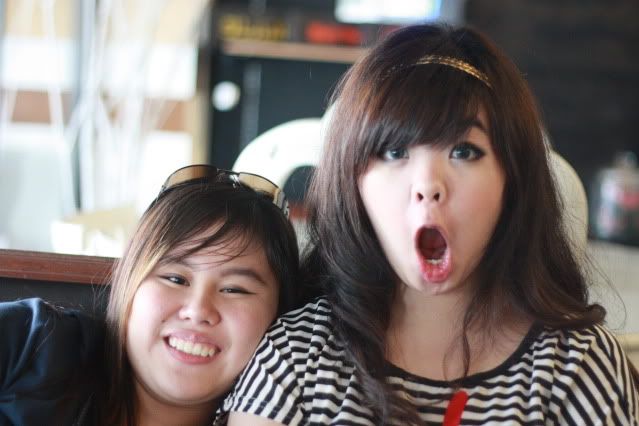 Jade, the girl whom I talk to more online than in classes. :P She does really really nice nail arts too and both Xin Yi and Jade shares a tumblr on the nail art. Here's the
link
. As for me, I usually keep my nails short. A total opposite from both of them. :)
As for Jing, thanks to her for driving and picking all of us up. Also, all the best to you in Taylor's.
After some girly chatting session, Jing drove all of us to One Utama to catch Lee Hom's latest movie, Love In Disguise. Some pictures taken before we went into the theatre.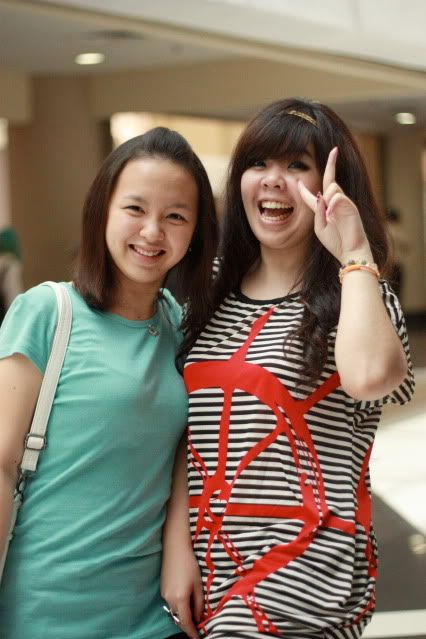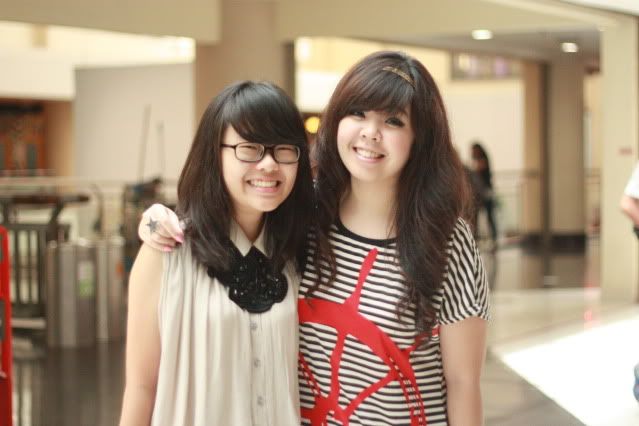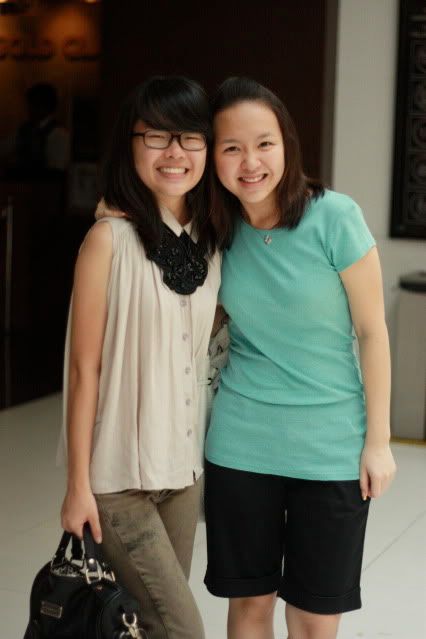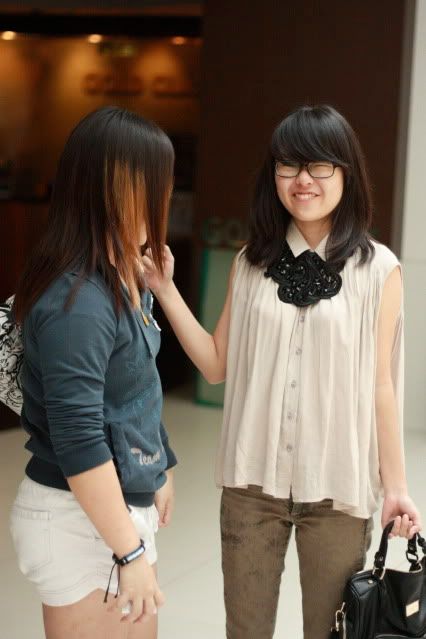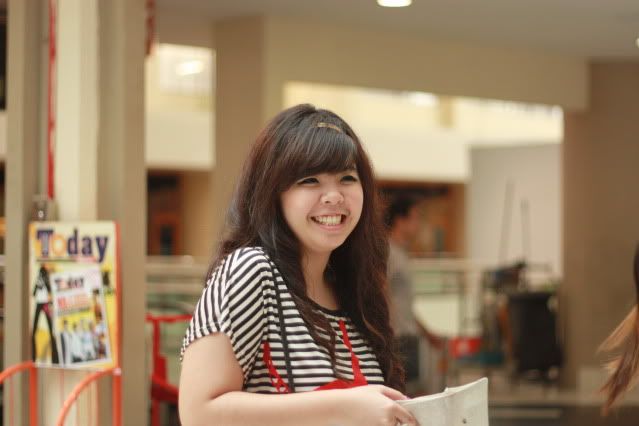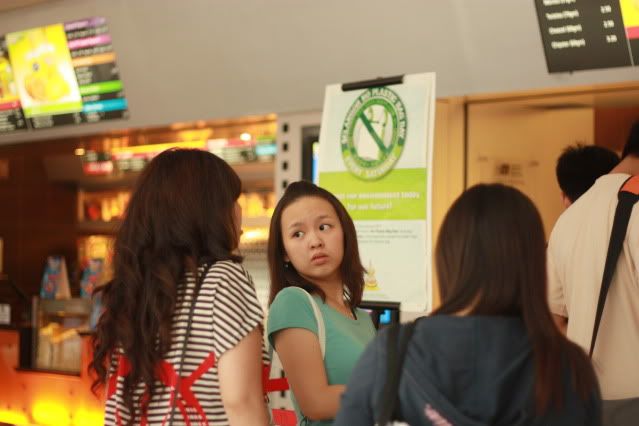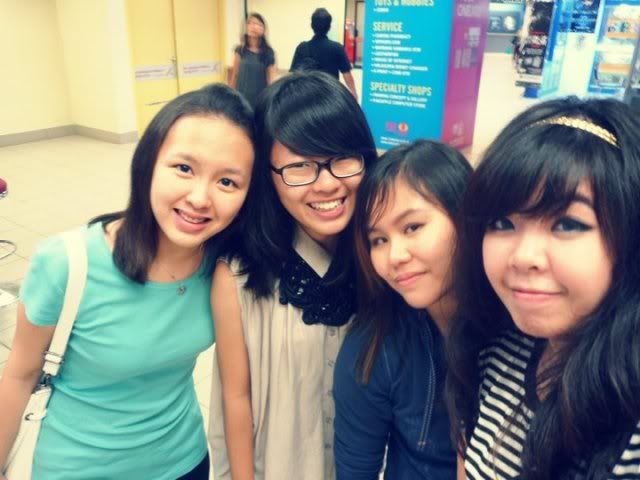 The only picture with four of us in it, grabbed from Jade's Facebook.
That's all for the sharing, now I need to get back to serious work. Toodles people.
sorry that I don't plaster a smile on my face 24/7.