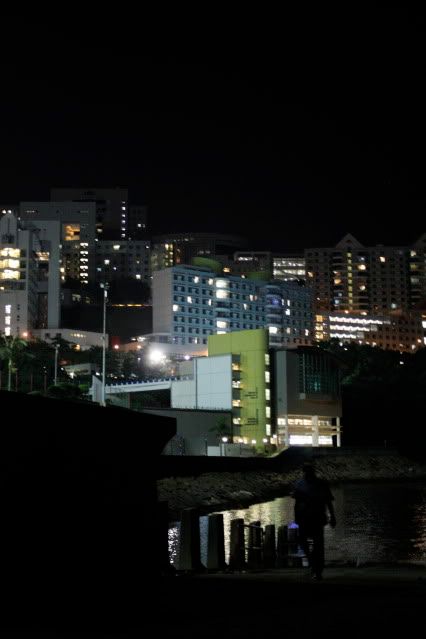 Night time view in HKUST. I was never good at taking scenery pictures especially under low light conditions. I tried my best but it still sucks.
:(
Had a walk along the seaside in UST with some of my friends. Healthy much, sweat a little. Now it's time to pack as mama's coming tomorrow. I still don't have a roomie so I took my own sweet time to unpack.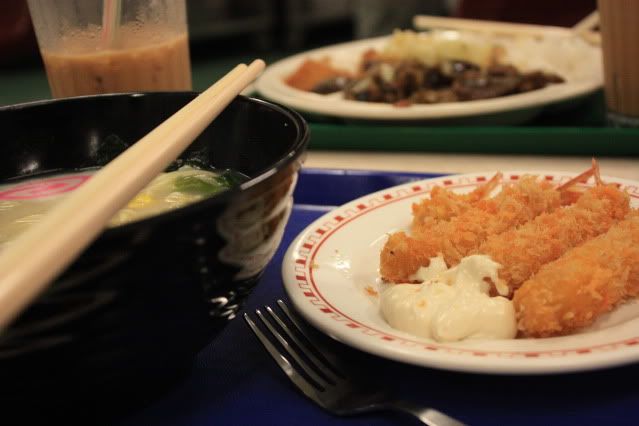 My dinner for just now, noodle with fried shrimp and milk tea.