Just had a tour around the Hong Kong island with the peeps yesterday. Pictures up!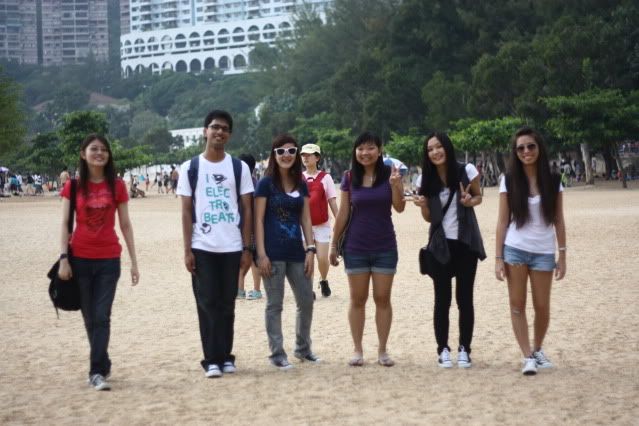 This was at the Repulse Bay.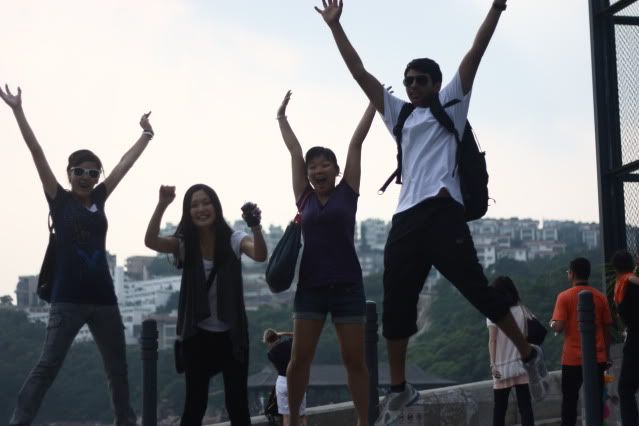 Jump shot right outside the Stanley Market.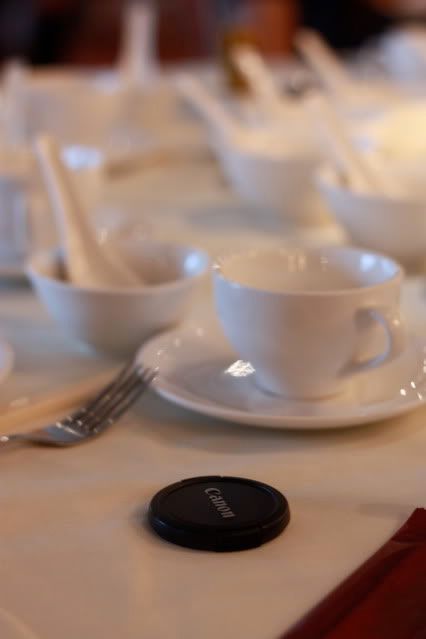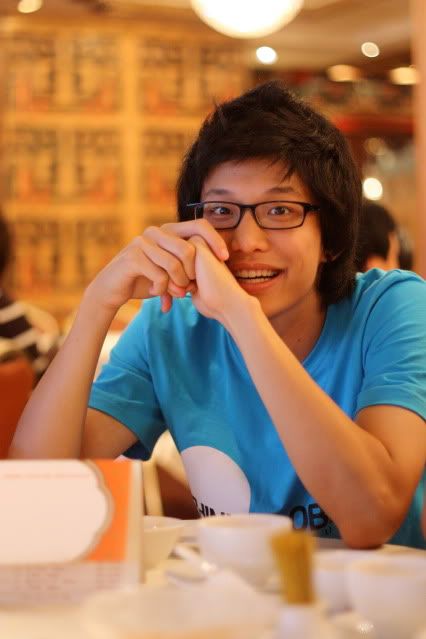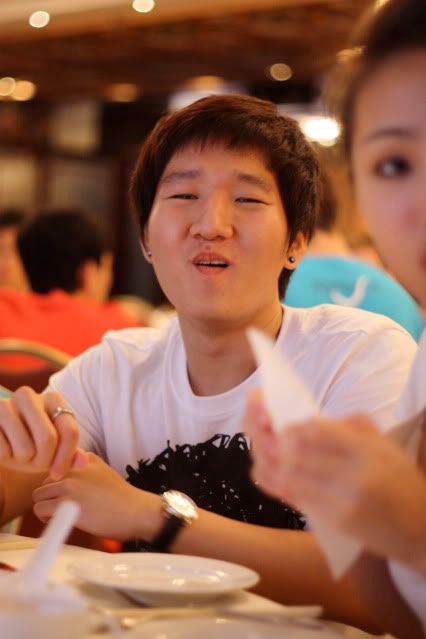 Ho Sang, Korean living in Malaysia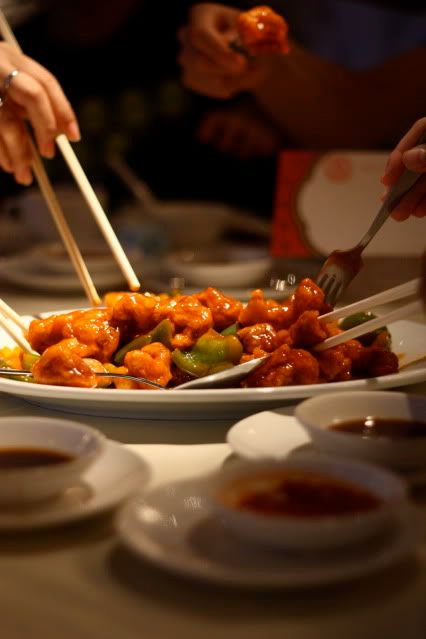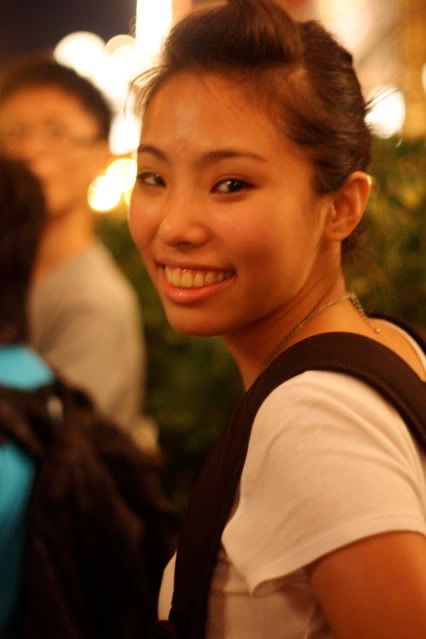 Rebecca, finally a Malaysian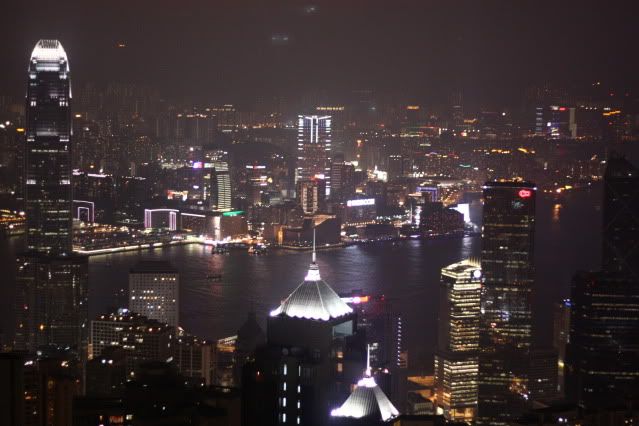 View from the Victoria Peak
Daniel, Yee Ching, a Malaysian and Risa, a Japanese
These are most of the people I've been hanging out recently. Will have the others' pictures taken soon.
Food here is awesome, I just pampered myself with spaghetti bolognese, cream of mushroom, lemon coke and a banana. BWAHAHA! Total up to HKD$41. Funny thing which happened yesterday was that when Jumbo served oranges after the meal, everyone on my table was taking at least 2 slices. Ended up, some didn't get it as Ho Sang took 4 slices for himself. Looks like everyone misses having fruits after meal.
:D
Right now, I'm re-applying for the switching of halls to the newest one. Pray hard for me that I'll get it as most of my friends are over there. One happy thing now is that I just got a place in the free elective I chose, Fashioning Identities: Fashion and Culture Industries.
:D
By just looking at the course's name, you guys will definitely know why am I excited about it!
Today, I just attended my Business School's orientation thingy. Couldn't say I met new people there but at least I know what the school has to offer.
:)
We party in the room, drink in the unibar, ONLY before the sem starts.