I went MIA from my blog for 10 days.
:)
It's time to jot down what I've been up to or I'll forget the details later on.

12th-14th July
Penang trip was a great getaway trip for me. I stuffed lots and lots of food until I'm already losing my schmexy jawline now.
:(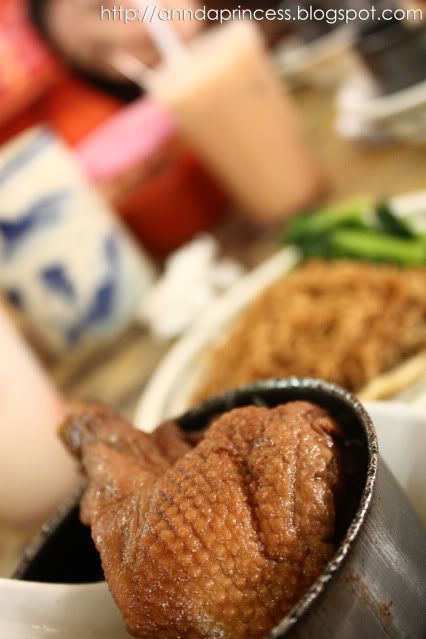 Duck thigh noodle

It's my all-time favourite meal. I would always have 2 to 3 plates of it when I'm on my way to Ipoh or Penang from KL. The shop is located in Bidor, Perak. If you go for it during the holiday season, the shop will usually be packed and you'll need to wait for seats.

We reached Penang in the evening, did all the check-in stuffs then had a short nap. Dinner was at the famous Gurney Drive. The food use to be nice but not anymore now. It was super dissapointing, couldn't even get satisfying scoop of laksa and char kuey tiaw. The only thing that made my tummy stop grumbling was the soya bean drink and fried lok lok.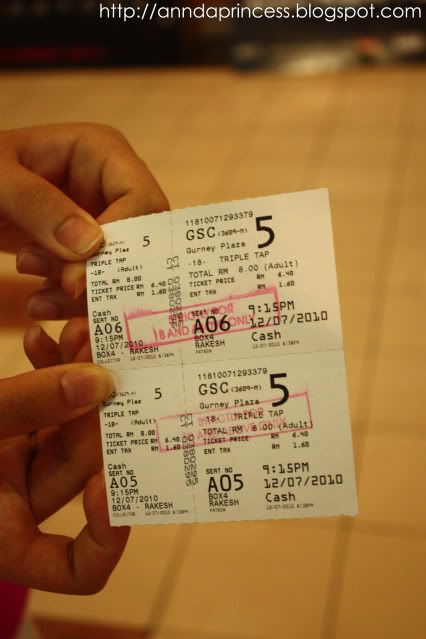 We got bored after the dinner and so we watched Triple Tap before we headed back to the apartment.

I manage to go through a normal sleeping cycle when I was in Penang. Woke up around 10 and got ready for the second day.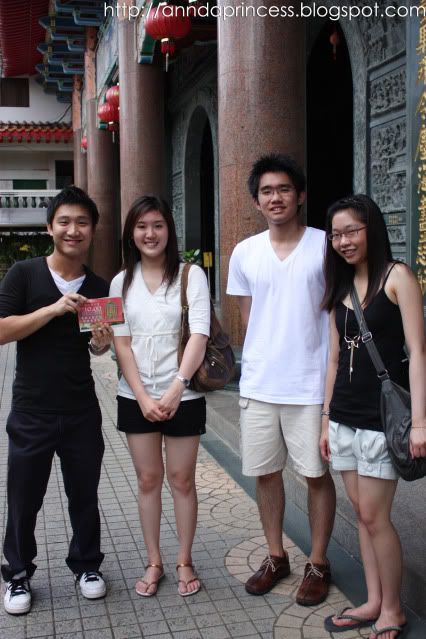 Partners in crime for the day

Breakfast was a at McD then we drove to Kek Lok Si, with the directions from Mr Yew. We did the usual sightseeing stuff and took some picture. Lunch was the famous laksa around the market area.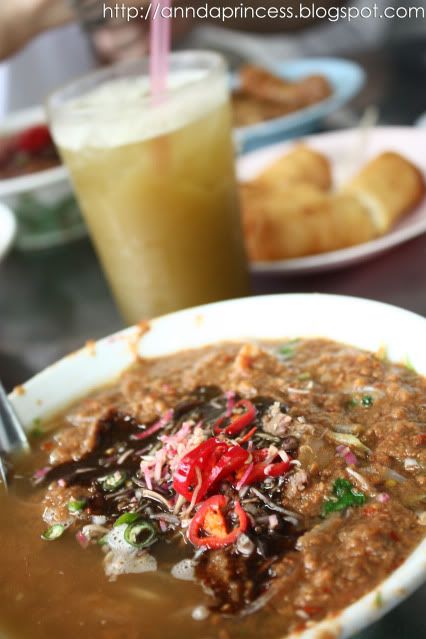 Laksa with sugarcane drink
That was only our first proper meal of the day. We headed to the sleeping Buddha temple after that, did some prayings and continued our food hunting session. It was a Tuesday that day, so we couldn't get to try the Lorong Selamat's char kuey tiaw. As for a replacement, we went to a nearby foodcourt, stuffed ourselves with char kuey tiaw, o-jien and cendol. Really satisfying!
:D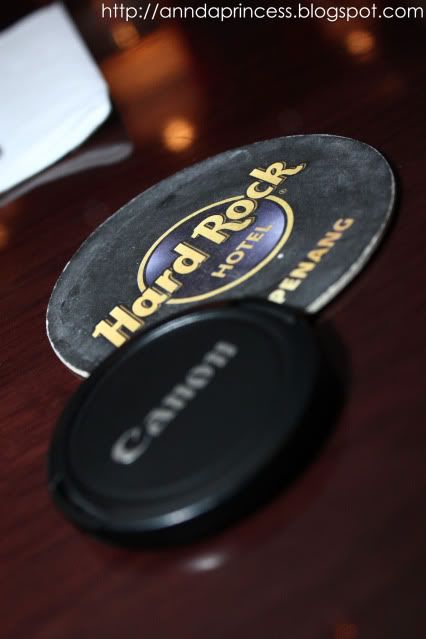 Second night dinner was at Hard Rock, Batu Ferringhi. Food was tad disspointing for me and so I didn't really enjoyed myself over there.
:(
After the x-large portion dinner, we walked around the pool area of the hotel. They have freaking cool pools, with sands underwater. It kinda gives you the feeling of the swimming in the beach. Well, that's what I think.
:P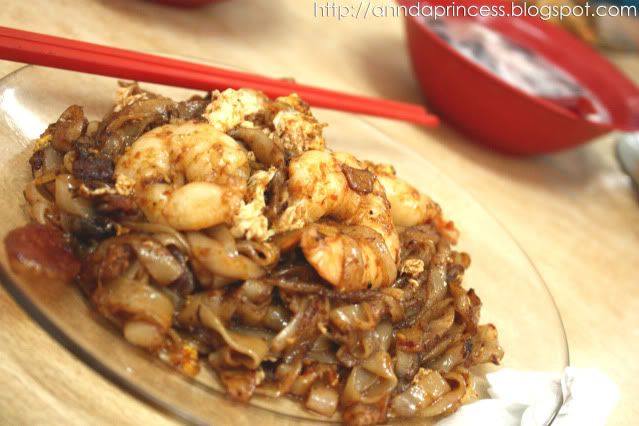 the almighty char kuey tiaw
We had this as our breakfast before leaving Penang island. Mr Yew provided us directions while we were having dinner at Hard Rock the night before. After failing to find our way twice, I called up my buddy, Mr Yap for help.
:D
Thank you Wooi Yun! It was just a breakfast but that didn't stop us from having cendol, char kuey tiaw and lobak. Our driver, Mr Soon even wanted to have his second plate of char kuey tiaw but was stopped by Ms Tan, not me k, another Tan.
:D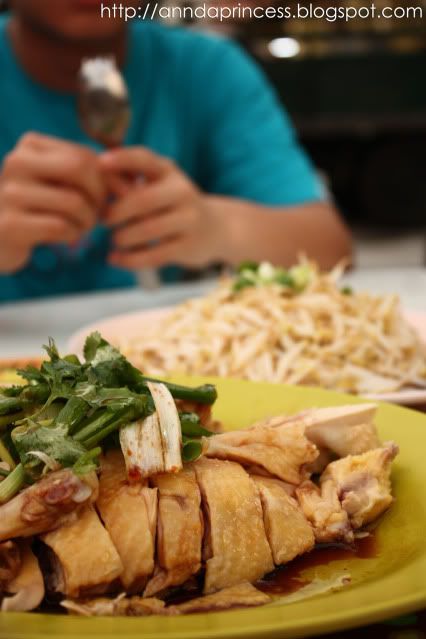 Taugeh with chicken rice
On our journey back to KL, we stopped by Ipoh for this famous
ngah choi gai
. Although being an Ipoh-
an
, I suck at recognising the roads there. So we had to settle at my relatives place a while to get the directions.
Ok this kinda sums up my whole awesome getaway trip.
:)
If you need any further directions to the makan places I've been, don't hesitate to ask!
17th July
Simple Saturday , got all dressed up and went to KL. Met up with Nana in Pavilion and her friends, kacau her abit then went to BB Plaza to get my haircut. Dinner with family was at The Ship, food was just so-so and not worth the price stated.
:(
I even saw a rat in the restaurant itself when I was about to leave, talk about hygiene.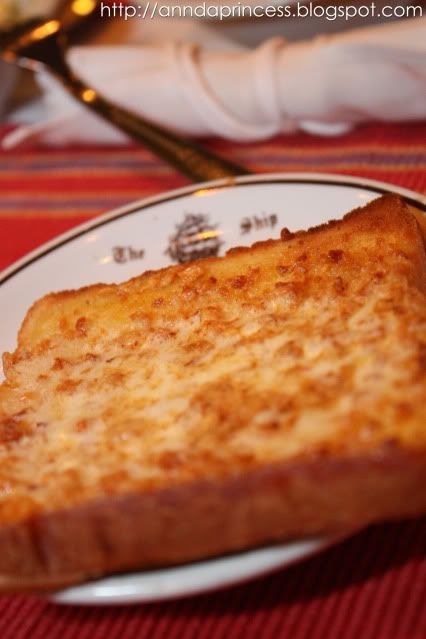 Best thing I had there, garlic toast
18th July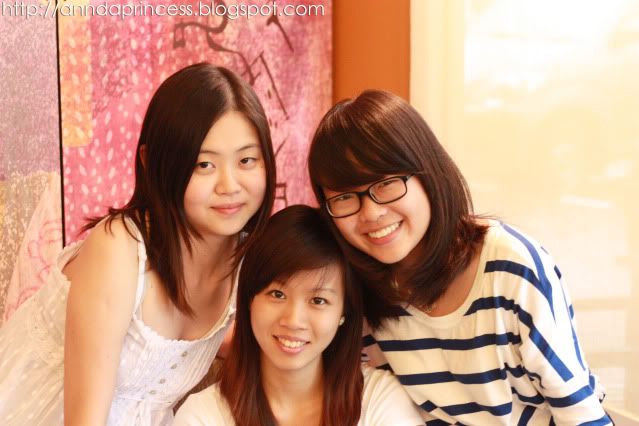 Fiona, Mandy & me
Had a catching up session with my pretty chiqs in Seremban.
:)
These two pretties enjoy life much more than me, and I thought I was bad.
:P
Will blog about my birthday gathering ASAP, then I'll stop blogging awhile and concentrate more on
preloved-ann
. By the way, a quick update.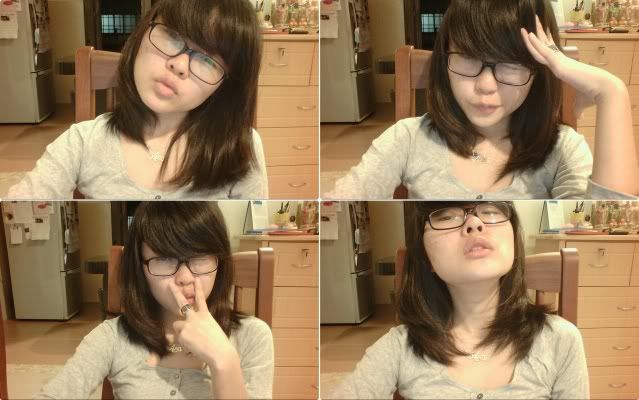 I just got back home from movie and beer with my starbucks kaki. Sorcerer's Apprentice was simply awesome!
:)
Seriously Walt Disney's Pictures never dissapoints the kiddy side of me. Then, we had a chilling and simple catch up session at Overtime, Sunway Giza. Starker was nice, maybe slightly better than
green
bottle.
:P





i met a boy, cute as can be - Summer Lovin'