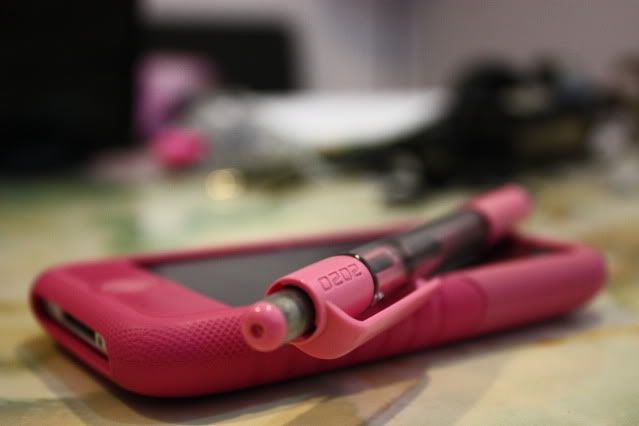 the pink stuffs
People often ask me.
Hey, why are all your stuffs in

pink

?
I'll go like.
Where got? It's just the mechanical pencil, my Iphone, my water bottle, the highlighter and the pencil case.
Wait, that's practically everything which I lug out when I'm in the library.
Uhm, coincidence? I'm not a big fan of

pink

, seriously.
Then they'll give me the
i-don't-believe-you
kind of face. LOL!
Makes me wonder,
WHY ARE ALL MY STUFFS IN PINK
? Till now, I still can't find the answer.
:P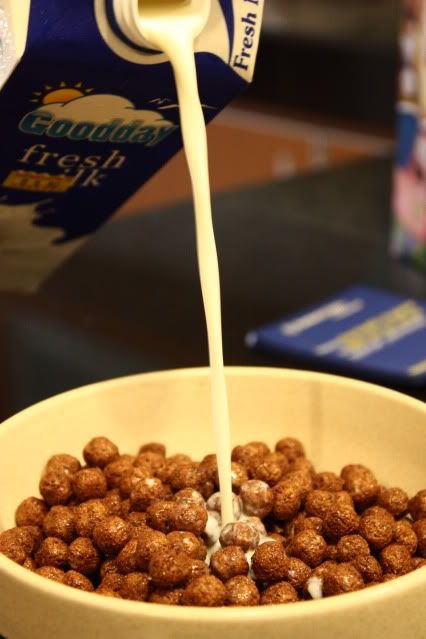 milo cereal and milk
Okay, mama was pouring the milk. I couldn't really get the good effect of the milk splashing 'cause mama is not as artistic as me.
CHEYY
. It's ok mama, I still love you so.
♥
EHEHE!
So today morning, my brother was blasting Big Bang's song in the toilet at 6.35 am, I was super pissed. That only gave me 4 hours of sleep. It's super frustrating to wake up in such a situation. Not that I don't like Big Bang, in fact I'm listening to G-Dragon's Heartbreaker right now. It's just that I only want 6 hours of nice rest and I couldn't even get that. That's the thing that blew me off the top. Yes, never try to wake me up from my sleep unless if I told you to do so.
Walked out to the nearest grocery around 10 plus in the morning to get my milk. It's nice being under the sun again.
:)
Milo cereal totally made up the pain I suffered from the migraine and the cranky-ness today.
That's all for now then.
Enjoy your Friday
! Those who're gonna party, do party hard; those who are having exams, please study!
:D
Till then,
x
o
x
o.
sometimes i do wonder, if i had taken fashion m&m, what would my life be like?