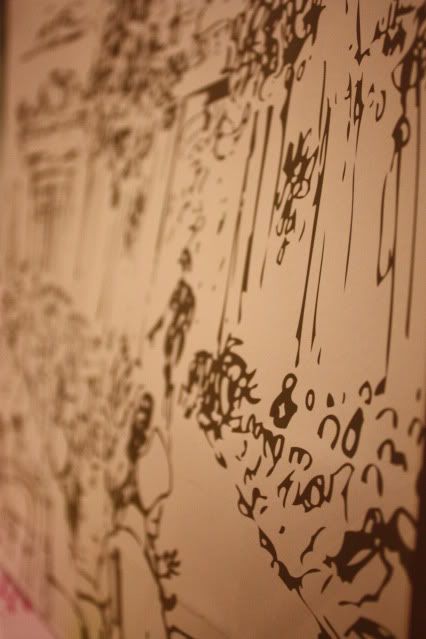 I just had my most wonderful Saturday today.
:)
Woke up with the approval from papa to attend
Khalil
's concert. I actually let myself woke up at 11.35 am which I know is a bit too much during a study break. Definitely will make it up right now.
Made an early trip to One Utama in the evening so that papa could do some enquiries at the travel agency. Dinner was supposed to be at Sushi Zanmai at first, looking at the queue, we decided to switch location to New York New York Deli. I manage to satisfy my daily craves for dessert with Lake Chocolate. Not really worth the money, should have gone with my brother's idea and got ourselves the fondue.
After dinner, I dragged mom along to hunt for my prom dress. I tried looking for cheaper dresses but fail. Those dresses were hideous and more expensive than the one I eyed on in Salabianca. Okay, it wasn't that bad actually, I did manage to find one at Forever 21 but I wouldn't want to risk my night having the same dress with another girl so I decided to stick to my first choice.
Anyway, thanks to mama and papa for the dress. Couldn't have ask for more.
♥
it's really really nice of you.

:)