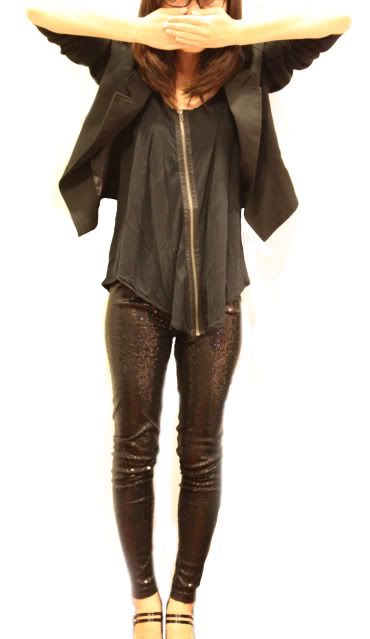 It's been some time since I last posted my style shot. I was starting to wondering why am I always posting up pictures of food, where are my scenery ones? Style shots totally slipped through my mind until today. Well, just in time for me to submit my photos for
Wearnesday
too.
:)
Hope you guys like the look.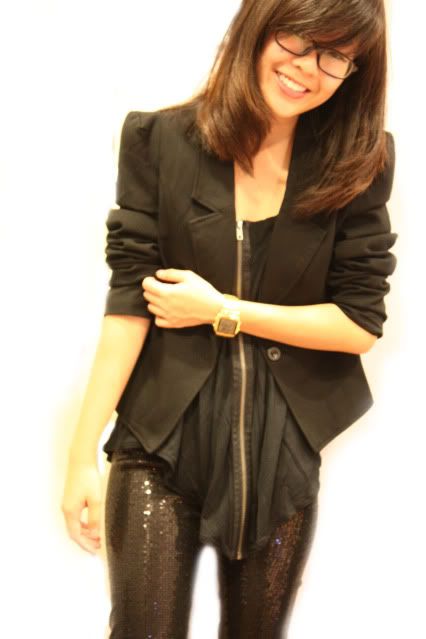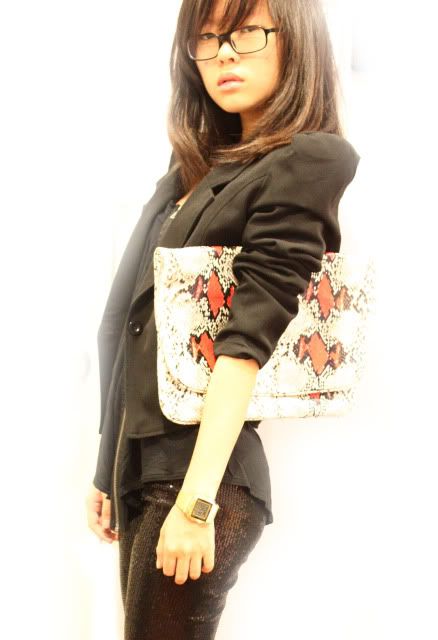 Gold and Glittery
Blazer: Online
Top: Cotton On
Sequin Leggings: Online
Watch: Casio
Oversized clutch: MNG
Heels: M.O.D
*correction*
Shutter speed was lengthen and so the pictures are a lot brighter. Just the way I wanted it, so that my pimples won't be so obvious. That's all for now.
:D
Shall get my ass back to Accountings. Tadah my loved ones.
♥
Clingy, 'cause i felt insecure.

:)