Left college to chill at Joey's place. We had some Kpop youtube sesssion and the guys started Doodle Jumping. Then we rushed to One Utama to grab lunch and the movie tickets. I ended up sneaking Subway into the cinema.
:)
It was a movie marathon, back-to-back. Awesome experience I would say.
Joey's place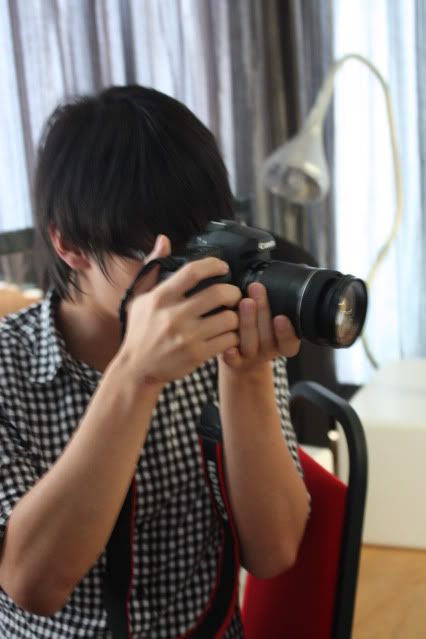 Jeremy taking shots with style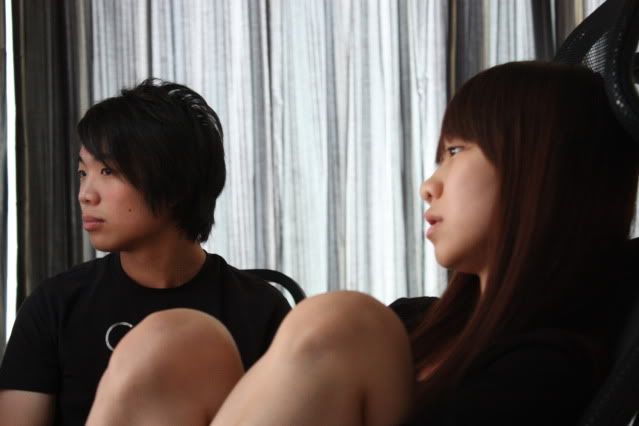 the

*ahem*

good looking ones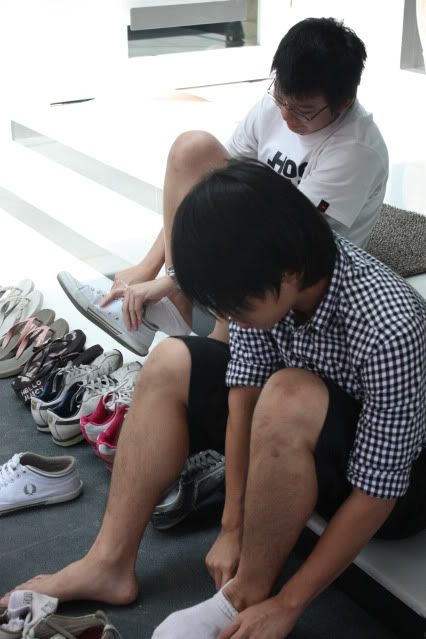 the men

Dinner was at Kitchen Creatures, Centrepoint. Food was nice and the price was really reasonable. Thumbs up for an affordable place to dine in as there was also no goverenment tax and service charge charged.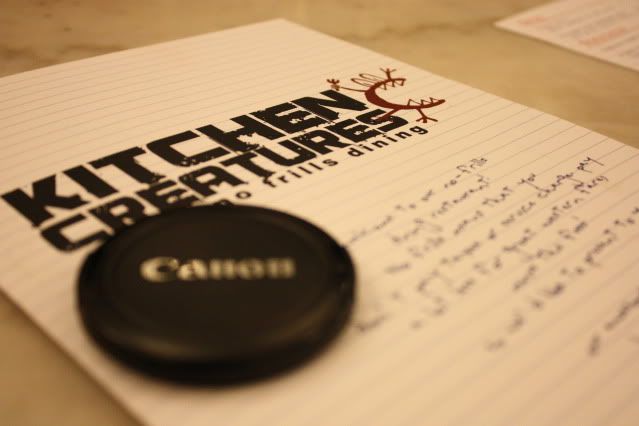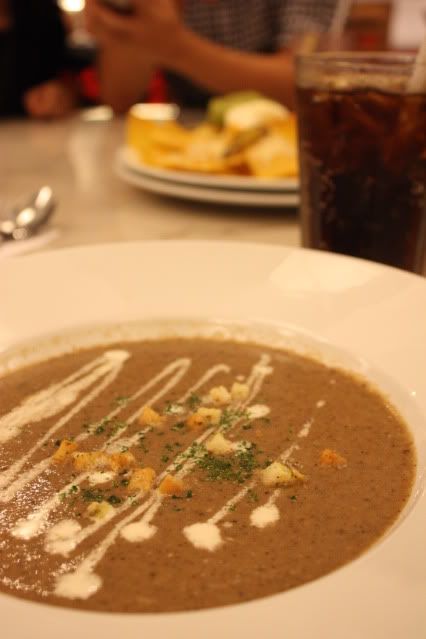 Mushroom soup, Yung Ken said it looked more like mud ._.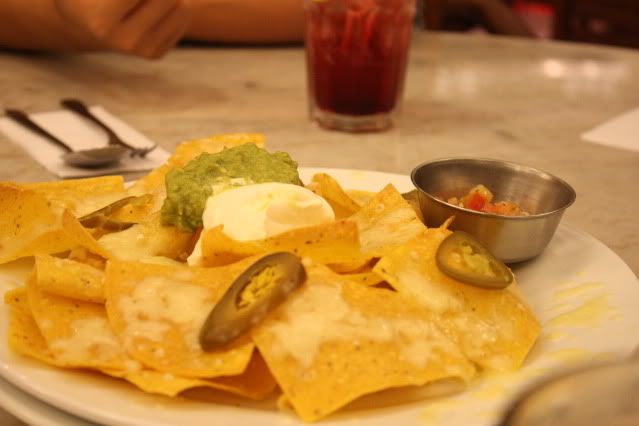 Nachos as starter for everyone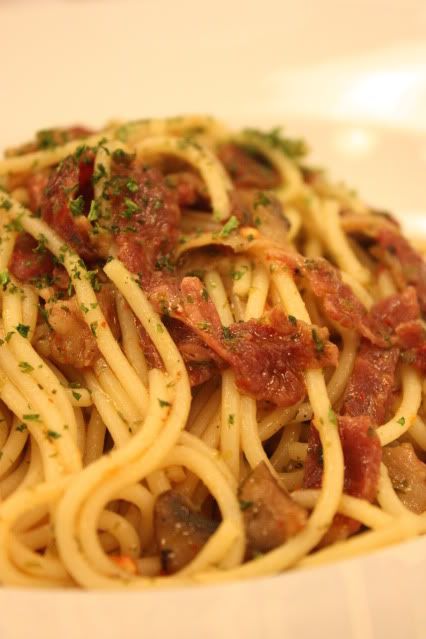 Spicy Aglio Olio Spaghetti with Bacon
*thumbs up*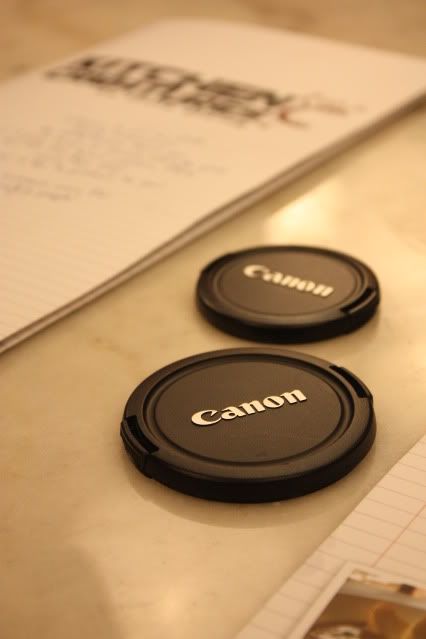 Got back home quite late as we
yamcha
-ed at Alsafa after that. Really tiring day but I would consider that as a fun outing as I did all the stuffs I wanted to do to pass time. If it weren't for the exams, I would have enjoyed myself more.
:P
the reason why sometimes we expect more from others is because
we know we would be willing to do that for them -
Cai Jin
♥