It was either Victoria Station or The Ship to celebrate what I got for my AS exam. I chose VS because I wanted to leave my dining experience at The Ship in Penang because they actually have a ship to dine in. Nonsense right? But I memang like that. XD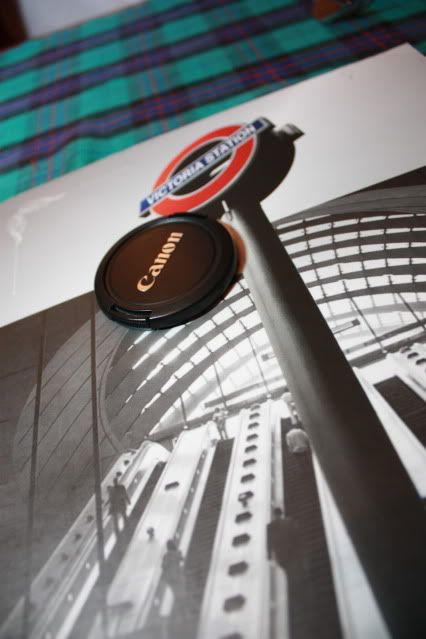 The table to dine was so so so small. There wasn't even any gap between the napkin. Sad case I would say. I had to put my DSLR on my lap the whole time. That night was also the first night I bought my cam with it's new gadgets. Some shots are taken with flash and some aren't.
The
mushroom soup
tasted a bit sour, not really sure was it meant to be like that. Since I did not have any stomach ache on the next day so I assume that it was meant to be a bit sourish.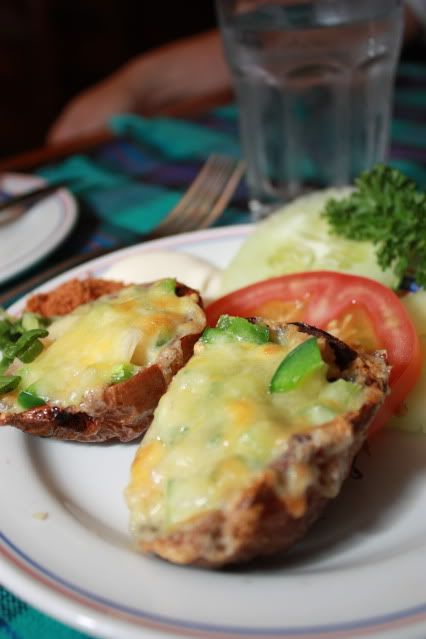 Crispy potato skin. Some part of it was as hard as a rock.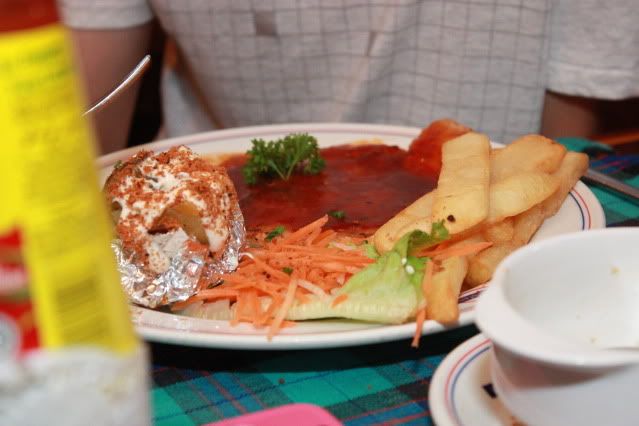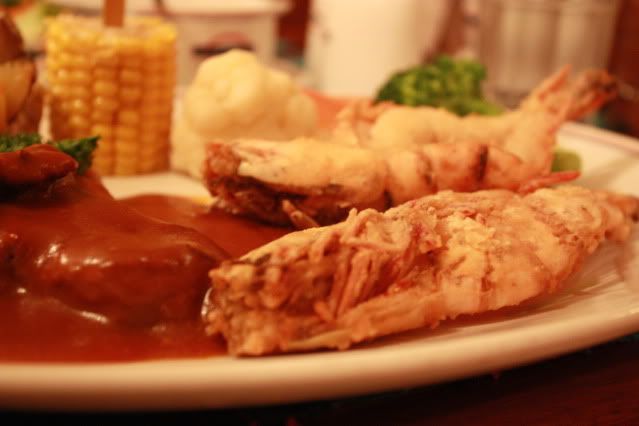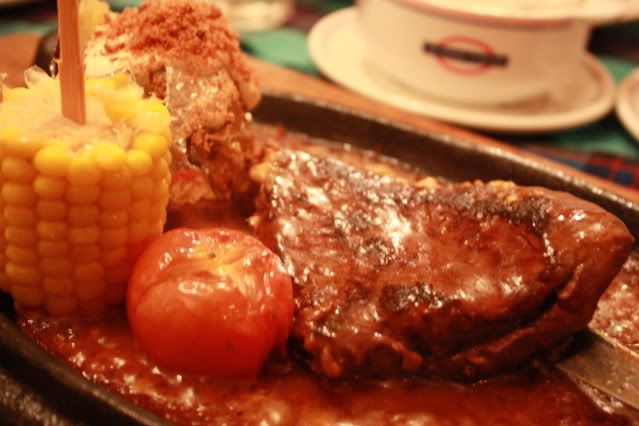 I can see that all the shots of the main course are lousy. :( Whatever la because VS sucked anyway.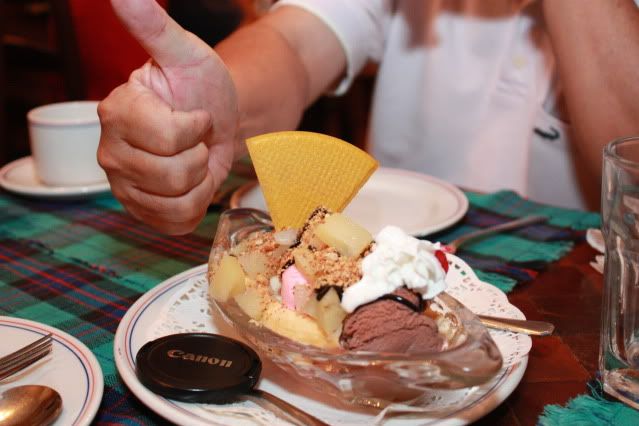 Typical banana split. Didn't taste it because I was having high hopes for my Bomba Alaska which actually turned out to be a major dissapointment.
The Bomba Alaska
Overall, the dinner at VS was a major failure. Almost to the end of the meal, we even found a baby cockroach in my BRA's drinking water. Imagine that!
By the way, I did not dress up for the dinner that night. I woke up late after my nap and by the time I was ready my parents were already super pissed at me for being late. So I did not have the mood to dress up. So I just wore a tee, yoga pants and my darling Birken.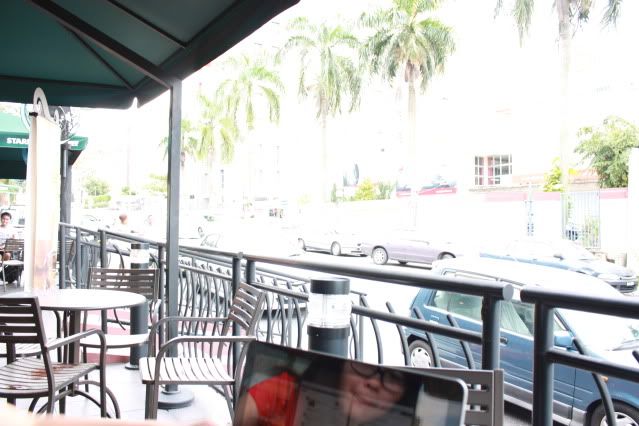 Really love this shot although it's super over exposed but my image was actually reflected on a macbook. AHAHAHA! Credits to
Kai Bin
.
HKUST pleasee pleasee show some mercy tomorow.

:D