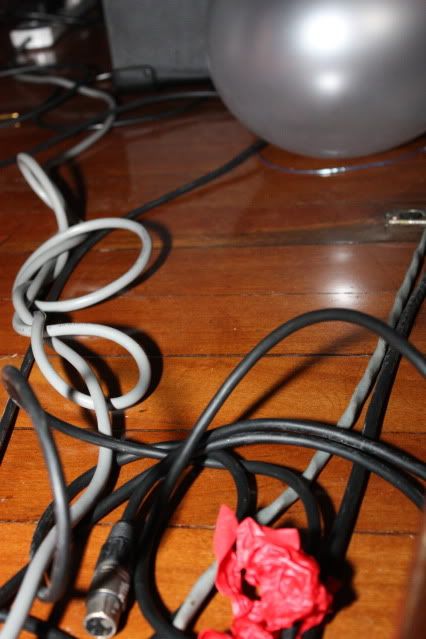 I know this picture doesn't represent CAL-ebration in any way, but I like it.

:)
So this is the second time we are having our
C
A
L
-ebration, an orientation party for the Taylor's A level student. This year's event was so much more of a success compared to last year. Don't get me wrong, last year was
chun
-ted too as we had a beatboxer with us.
It marks an end for the student council 09/10 but our friendship will remain forever, ever and ever, just like what
Mabel
and
Xian Hui
said. It's really been a fun year spending it with you guys. I guess what makes our relationship special is that we don't compete or feel pressured by our studies compared to those with our classmates. Everytime we get together, it's all about organising fun events and in the end not forgetting to loosen ourselves up with the
post-event
yamcha session.
Imma shy girl and I'm not use to express myself in front of everyone so this post will make up for yesterday. So yea, I'm just glad I joined the council and met you guys.
*group hug*
:)
Also, apologies if I have said or done anything which hurt you guys emotionally or physically. LOL!
Back to yesterday, I had my lunch with the class couple at Pepper Lunch. So sorry for disturbing your coupley moment but I just miss having lunch with Xin Yi too much.
:)
Those who really spent time with me know that I enjoy having meals with the people I love. If I were to eat alone, I would rather not eat, takeaway or just eat really really slow. But sometimes if I talk too much during my meal, I'll ended up eating too slow too. Well, that's me, I just love being around with people.
I brought my lappie to college to have some song trimming session. I guess I was just stupid as I spent 3 hours plus just to trim then connect 2 songs together. It was a new thing for me so I didn't regret doing it. After the bathing and waffle, I'm back to college for the party.
I brought my lappie again after being asked by Finn and my
giler
-heavy DSLR. As usual, I took pictures but I wasn't really satisfied with the outcome overall. I'll practice more during CNY then.
:)
Anyway, thanks to Kee Chong and Joey for the awkward moment, it was even more awkward than the time I was waiting for the call from HKUST.
*glares*
After all the dance, I walked up and down 3 floors 4 times helping to move the
not-so-heavy
stuff for the sound and light people. Enough exercise for the week. :D
Gossiping and
Fifteen
-ing session in the car from campus to Silva was short but memorable. Thanks to the 2 hot secretaries for the company and Finn for being understanding. THURSDAY is so so so ON! Whoever off it I'll smack their head. AHAHAHAHA! :D At Silva, I had TWO sirap limao ais and a roti telur.
*thanks Ben*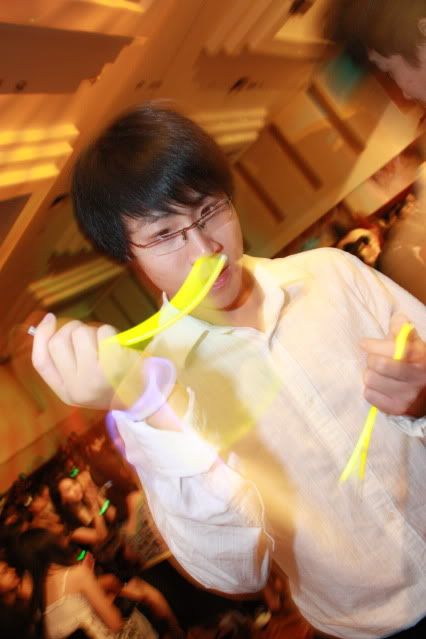 Ben with his glow sticks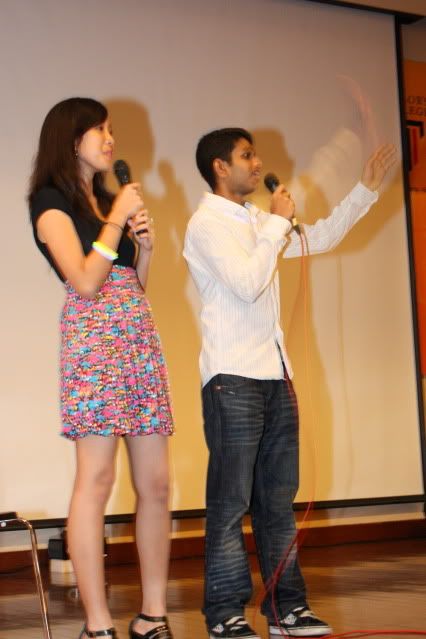 Emcee for the night, Samantha and Prashan
Mingling time :)
TDC performance
You! Seafood! Your top doesn't match with your heels so SHADDUP!

:D