With the weather turning colder, it's time to throw the sweaters and jackets out from the closet. Putting them on for the sake of keeping myself warm, instead of for the purpose of just being
yeng
(translate: cool).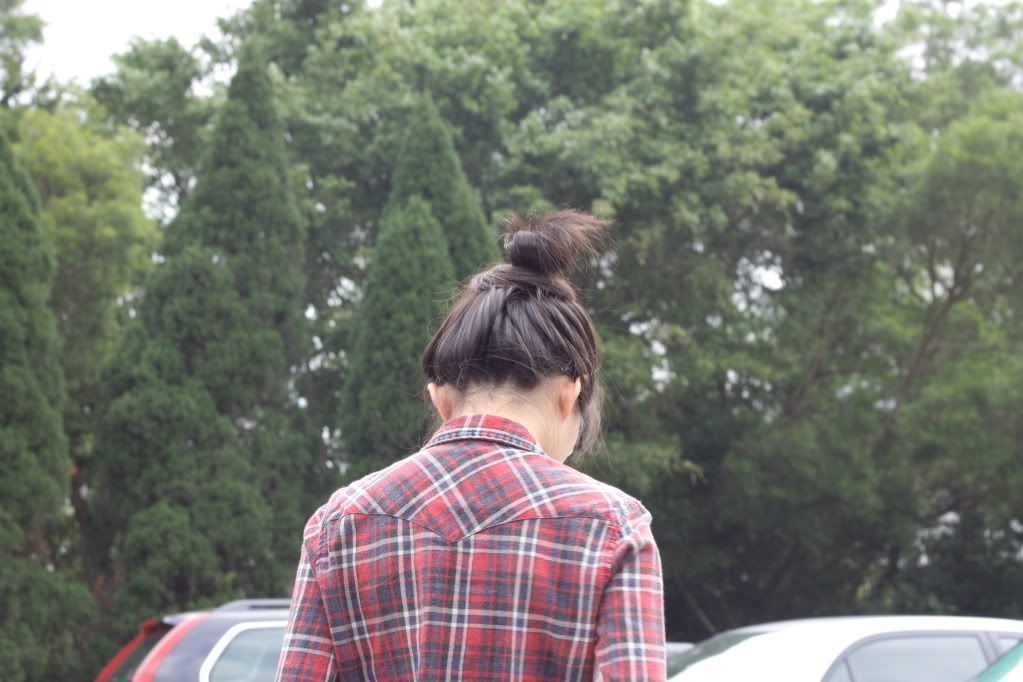 Since I can't raid my bro's closet from here in Hong Kong, I got my own plaid shirt in the beginning of the year. Boyfriend shirts always come in handy whenever I want to pull off a lazy look.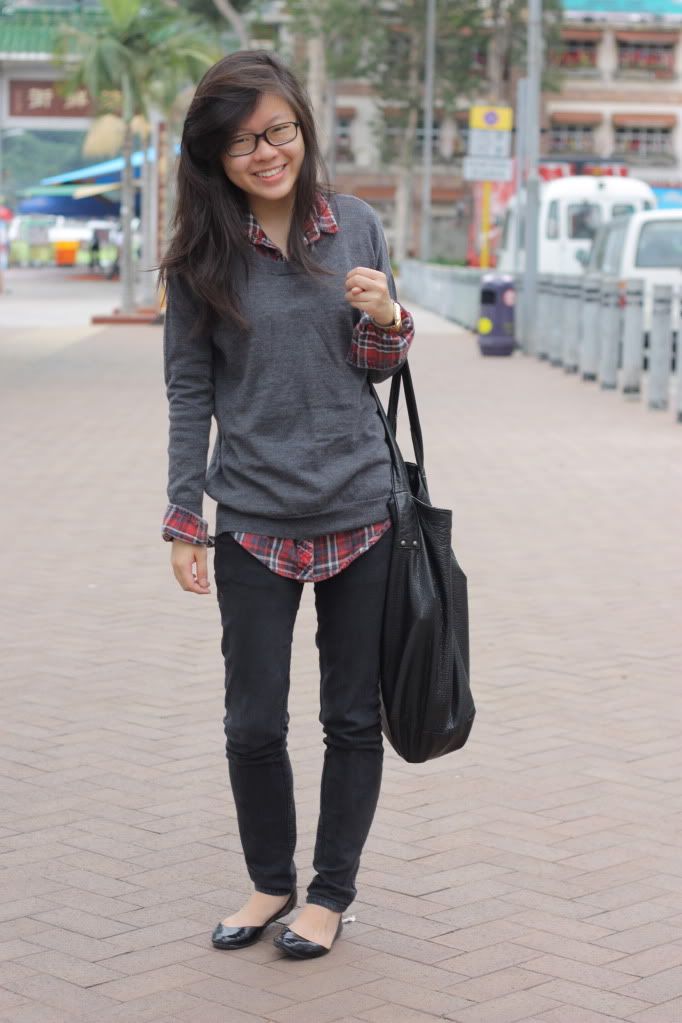 Shirt: Topshop
Sweater: Uniqlo
Jeans: Bandung
Flats: Steve Madden
Watch: Casio
Bag: Pull & Bear
Just ignore my slightly awkward pose. So for fall, to jazz up a boyfriend shirt, I chose to add on a sweater. That pretty much explains the increasing number of sweaters in my closet.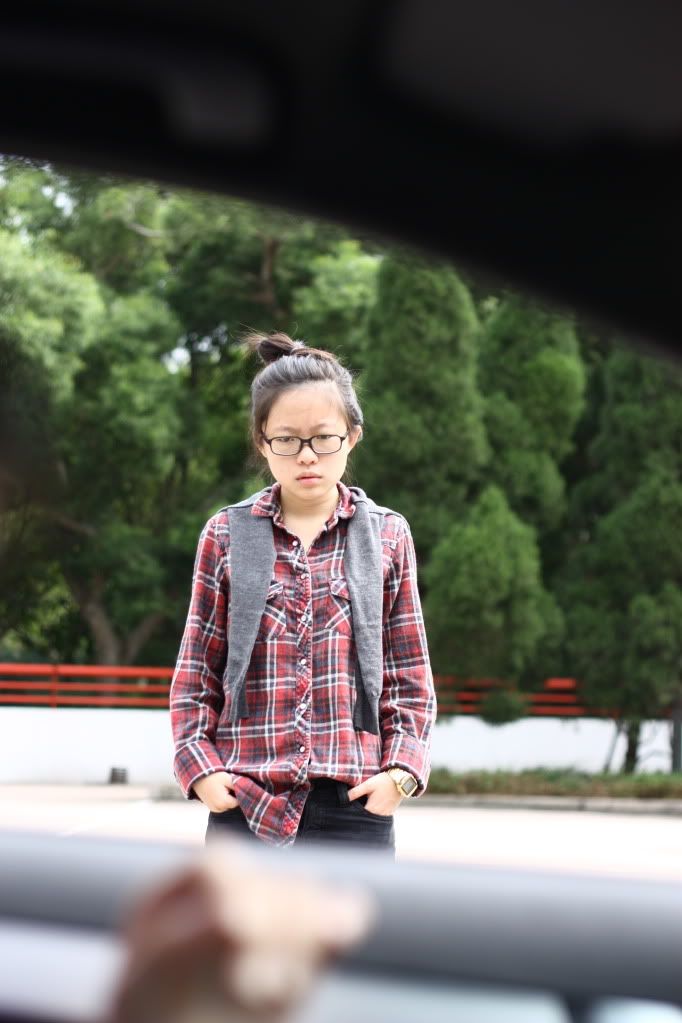 3 ways of playing around with the sweater. As for the third one, let me just illustrate it to you guys in a funny way.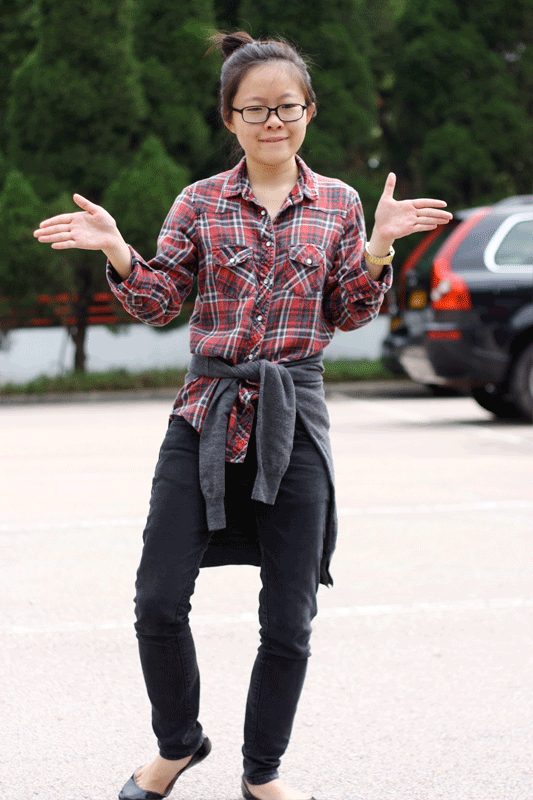 I WONDER IF MY PARENTS EVER LOOK AT ME AND THINK, "OH MY GOD, MY CHILD IS RETARDED" - Tumblr
Judging from this picture, sometimes I do question myself too. TEEHEE.