Nasi Lemak
People always say that the airplane's food suck. Honestly, I think Air Asia's one is alright, worth ordering and that explains why I ordered an extra Satay.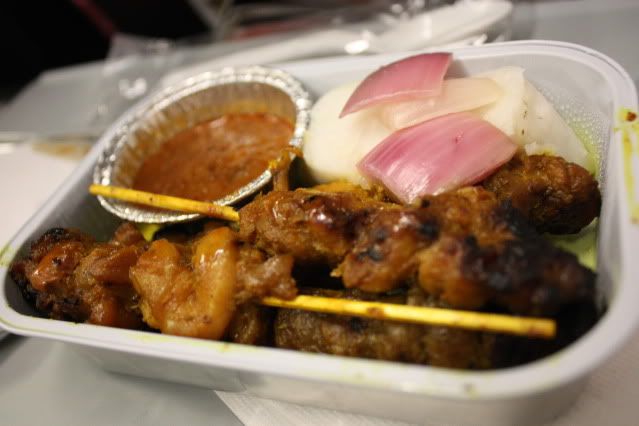 Satay
I was bloated by the time I got off my plane. Food was yummy, and no it wasn't because I didn't have it for almost 4 months. I did actually indulged myself in Malaysian cuisine a week before I came back.
This time, I brought my Korean friends,
Ji Ho
and Ho Sang along with me to the
Sabah Malaysian Cuisine
. Here are the food we ordered.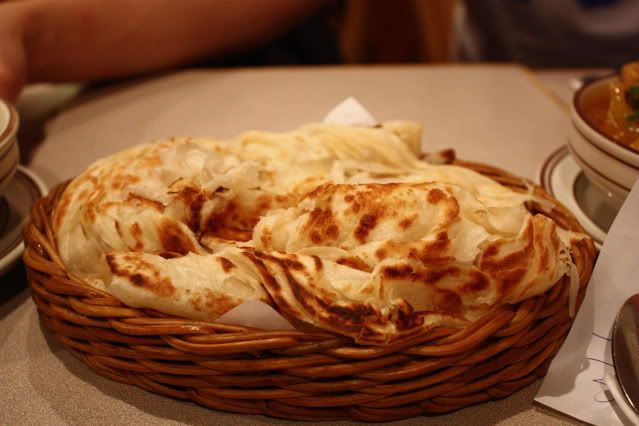 Roti Canai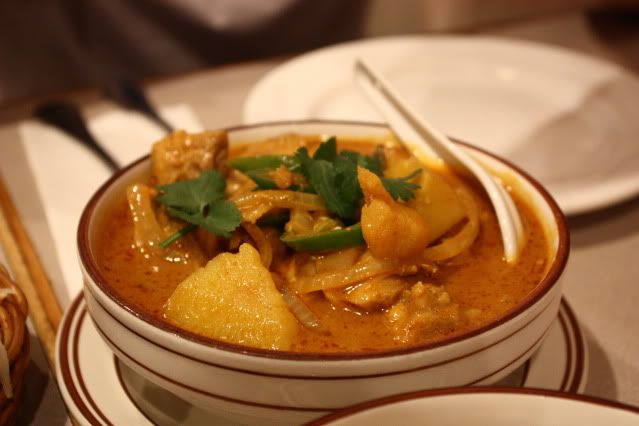 Chicken Curry

Sotong with Sambal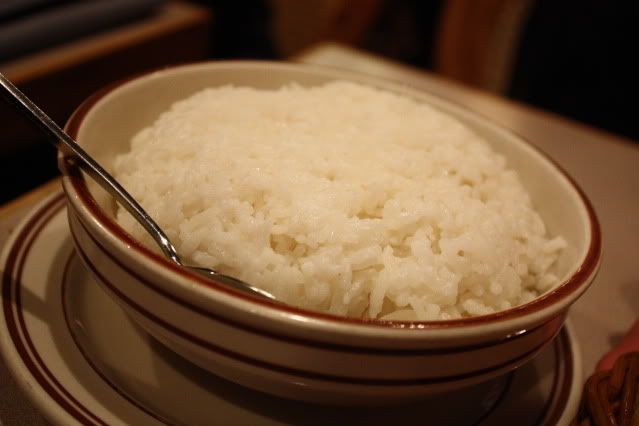 Coconut-milk rice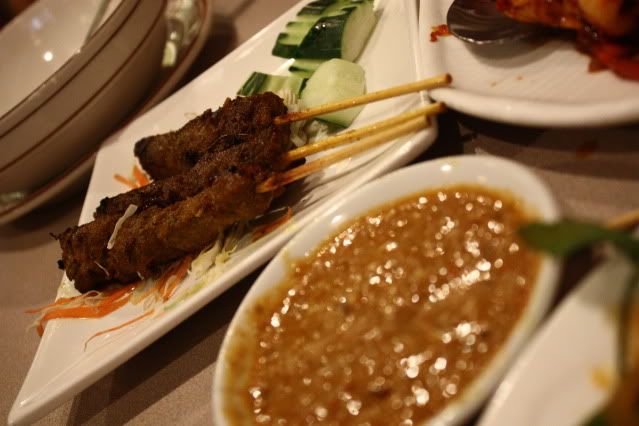 Chicken and Beef Satay
Of course there were 3 of chicken and beef satays each.
:)
The sotong with sambal was really spicy though, but at least we had a good meal. One thing to be aware of, the Roti Canai isn't serve with any curry but you may request it from the waiters.
It was a nice experience being able to share my home country's cuisine with a friend from a different country. Well I'm using
a
because Ho Sang's actually a Korean living in Malaysia now, technically he's kinda Malaysian
ised
.
:D
I'm glad that I'm home now, although I was being pissed on and off by the inefficient service from Malaysia's post and transportation service.
There's always good things happening, you just need to take off your eyes on the bad ones.