This post was suppose to be up last year.
D;
Apologies for the major delay but now let me share with you my first experience having the hairy crab!
:)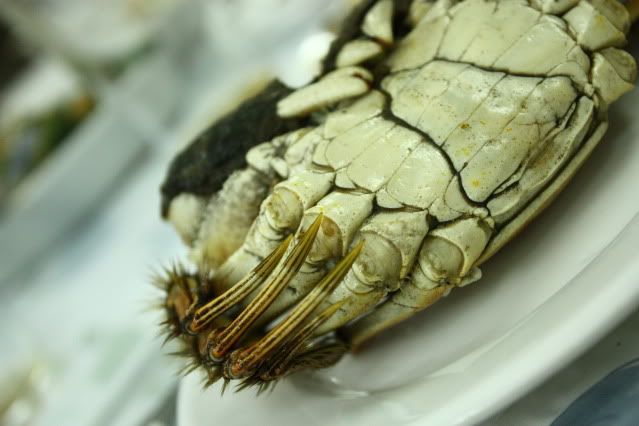 It was a dinner out with my mentor and his other mentees and colleague. We had simple chinese style dishes, pretty much giving me the homey feeling.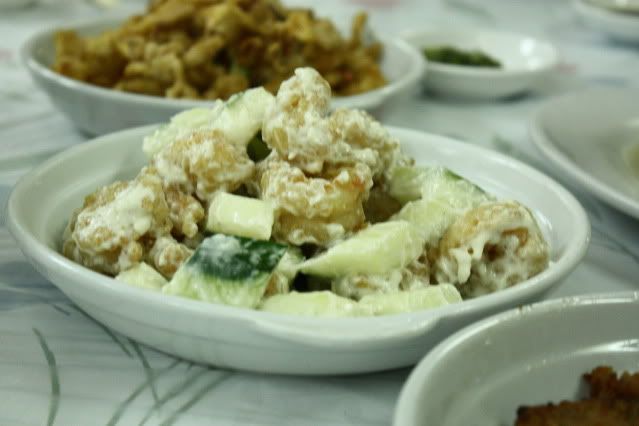 All the food tasted really yummy and also I had my first time experiencing the awful feeling of having wasabi spiciness gushing through my nose!
:)
We had these in the PCCW's staff canteen which is located nearby Causeway Bay.
Introducing the main dish for the night!
:)
My mentor's colleague which happens to be from Malaysia too helped me out by guiding me on how to handle my first hairy crab.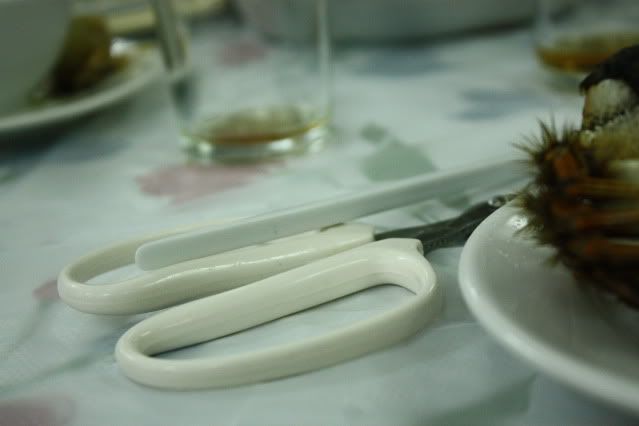 The tools you need. It's not the usual way where you crack up every single hard shell you see on the crab and just get the meat. For hairy crabs, you need to know the right part where you can open the back of the crab, cut of the unnecessary parts then only start to indulge yourself with the awesome-
ness
in it!
:)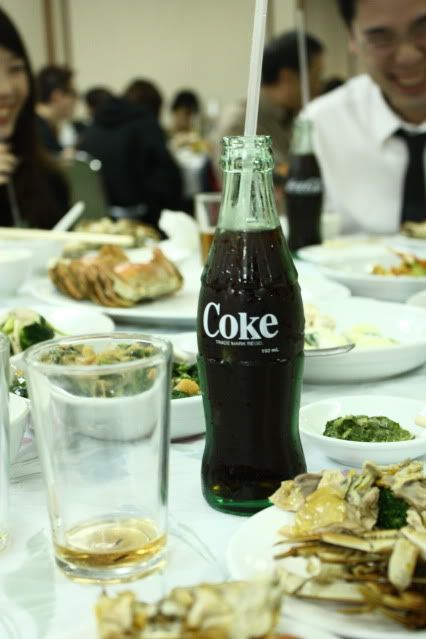 Ended my meal by slurping Coke from a bottle!
:)
Gotta thank my mentor for treating us this meal and I did enjoyed myself that night, since it was winter and that kinda warmed me up a lil.
Enjoy every single bit of your life, don't ever lose the big picture.