A warm gift from my beloved friends. Yesterday I was out the whole day, right past midnight. I feel sorry that I had to wake my mama up just to open the door for me as I brought the wrong bunch of keys out.
:(
Mama get well soon k!
Tenji-
ed
today and had my evening nap up till 9pm. Now I'm uploading the pictures on Facebook, not much of an update for today. Will blog about the outings ASAP.
:D
After tonnes of YUMMEH food pictures, guess it's time to have a style shot for today. Since I've already chucked most of my clothes into the luggage bag, so I don't have much choices left for me.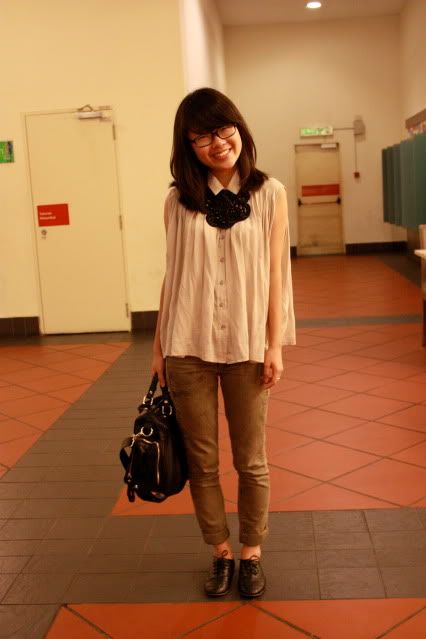 Top: Taiwan
Jeans: Mango
Shoes: Vincci Accessories
Bag: Charles & Keith
Bib Necklace: Online
i don't need anyone but you
:)