s
Definitely not somewhere in Malaysia.
:P
Okay, so I was blogwalking and I realise that lots of people are actually blogging about their trips that they happened to go
like
few months back. So I was quite motivated to blog about my Hong Kong trip that I went with my mama and brother a month ago.
:)
Fa Yuen Street, my
favourite
part of Mongkok. It's a market that goes on in the afternoon. Most of the people who goes to Hong Kong actually miss out this area and only goes to the Ladies Market. Frankly speaking, Ladies Market is a waste of time. The stuffs there are overpriced and the main goods that are sold there are the imitation of branded bags. Fa Yuen Street on the other hand sells clothings, like lots and lots of pretty and cheap clothings! Remember the HKD 5
vintage green shorts
I mentioned earlier? No doubt I got it from Fa Yuen.
Few weeks back, I went for a Bangsar shopping trip with my cousin, Hazel. I spotted the exact floral shorts at Bangsar at a retail price of RM49.90, I got mine at Fa Yuen for like HKD49! Now beat that!
:P
Not to mention they have cheap flats and heels too.
There's fruits sold too. Okay that was random HAHAHA!
:P
Now, lemme introduce you the
must-eat
while you're in Fa Yuen.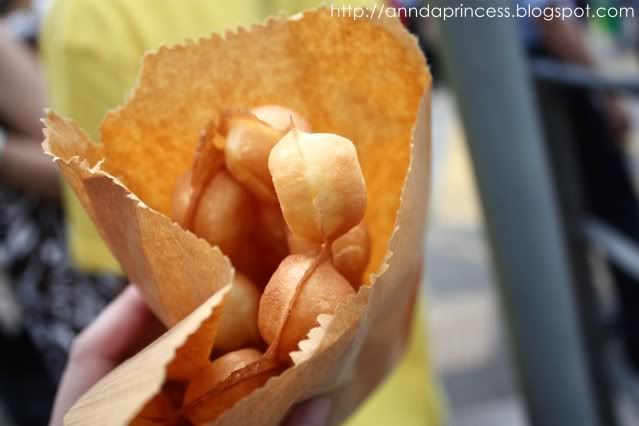 Gai Dan Zai
You get the best curry fishball in Fa Yuen, really really really spicy and Q at the same time. I tried it at some other stalls but they were unlike the Fa Yuen's. Gai Dan Zai tastes something like waffle, but only in different shape and much crispy.
:)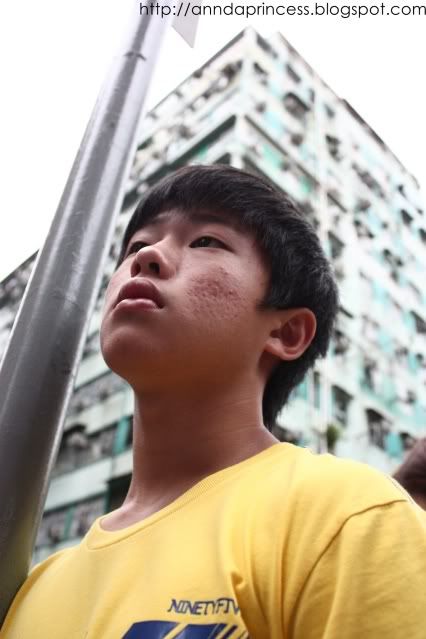 my bro
If you're like my bro, not a big fan of spicy stuff, they actually do sell the original flavour fishball. You can ask for a mix of the spicy and original-flavoured fishballs too. It's been a long time so I've forgotten how the prices are like. Sorry!
:(


Since Ladies Market is out of my list as a shopping spot, I usually go over to Bo Hai Gai at night. It's somewhere nearby the Ladies Market. The main attraction of Bo Hai Gai, just like it's name, are the shoes sold there. You can find a lot of shoes shops located around the area. That itself will take up your whole night.

Top: H&M
Shorts: Cotton On
Bag: Charles & Keith
Slippers: Birken Stock
i got my brows back, hello brows!

:D