I shall be an efficient blogger today. Just got back from Sunway after having a night out with the girls.
We had our dinner at Pepper Lunch, I took my usual order, the chicken pepper rice. Yummeh! Mabel and Xian Hui both ordered cut steak
something something
. Pai seh, I can't remember the name.
:P
Then we had our long chat and gossip session. We
yada yada
there all the way from 7.30 till 9 pm.
Then we had our impromptu prom dress hunting time. Manage to crash Eclipse, Jaspal, Cotton On and Kitschen until 10. I just found out that
Jaspal
actually has nice collection of outfits and Mabel agrees to that.
:)
The hunting session wasn't much of a failure as I tried out one dress while Mabel tried on a few within that one hour. Xianhui bought the shorts that I wanted at Cotton On. This is the second time in this holiday that I saw my friends getting those pair of jeans shorts and yet I haven't got mine.
:(
I saw a top that I would really like to have it but guess I'll just have to wait until I'm not so tight on my budget.
Pictures taken before we left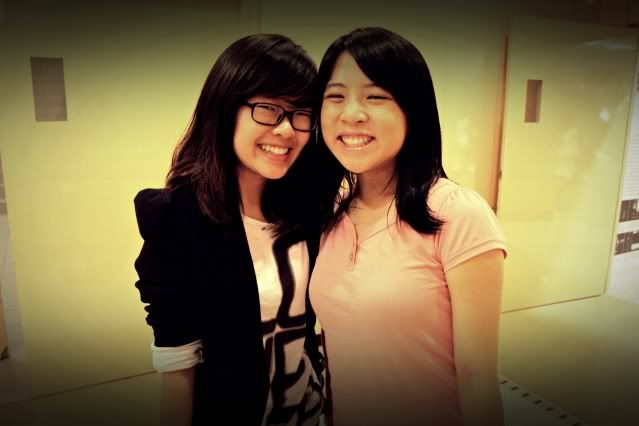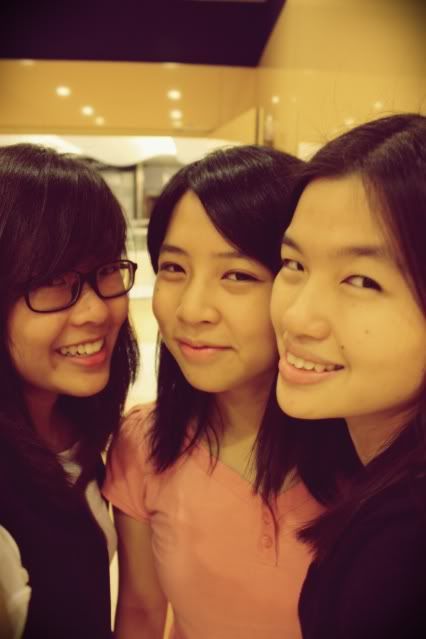 Pictures edited using PhotoScape
Night ended with me and xianhui
Swift
-ing all the way back home.
:D
:)

trying to be independent