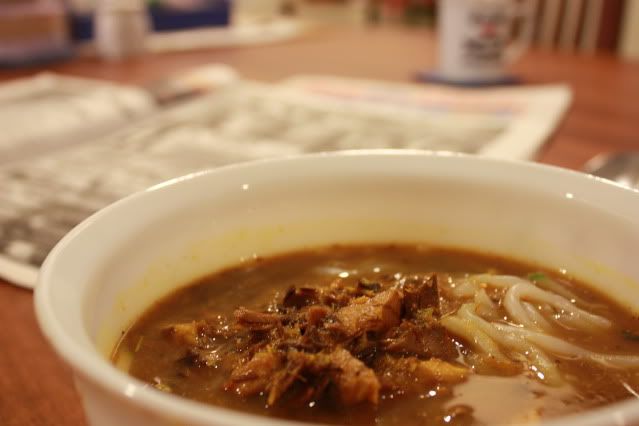 I started my day perfectly. Mama bought me laksa for breakfast. No point staring at the picture wondering why there's no vege in my laksa. I took it all out before I pour the soup onto the noodles. I even read newspaper and listened to Cascada's Evacuate the Dance Floor while having my meal. *proud look*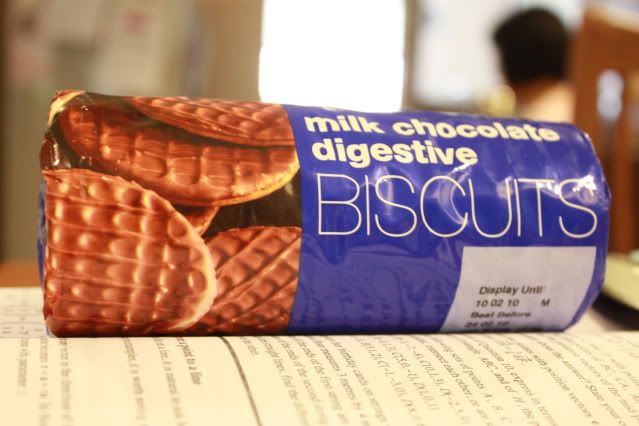 Marks & Spencer cookies. I had it while I was doing my maths. Although it's kind of pricey but I always get it when I'm in M&S because I don't go there often. It's one of my favourite sweet stuff.
An advice, never put it in the refrigerator if you can't finish it. It end up all sticking to each other because of the chocolate coat on one side. That happened to me because my BRA-ther said that the cookies will taste nicer when the chocolate is all hard and cold.
I munch, munch and munch when I'm trying to concentrate. I know that doesn't sound logic but it does work for me unless I'm doing those reading subjects.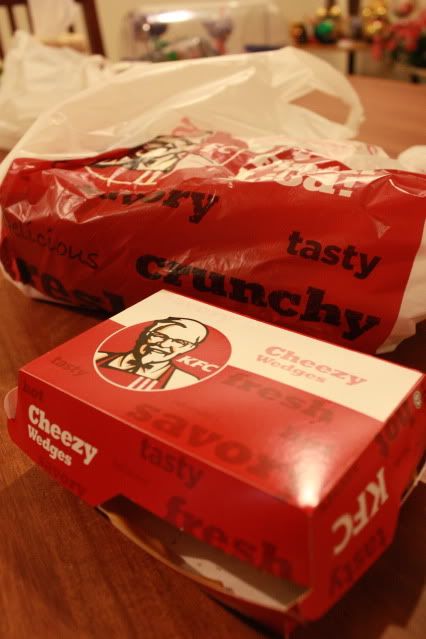 My "home-alone" set dinner. My BRA is back in Seremban with his friend, parents out for wedding dinner and I'm all alone on a Saturday night. Pity? Not. I'm used to it. In fact I like it.
Hitz.Fm

is playing all my songs.