My room's lighting is awesome.
:D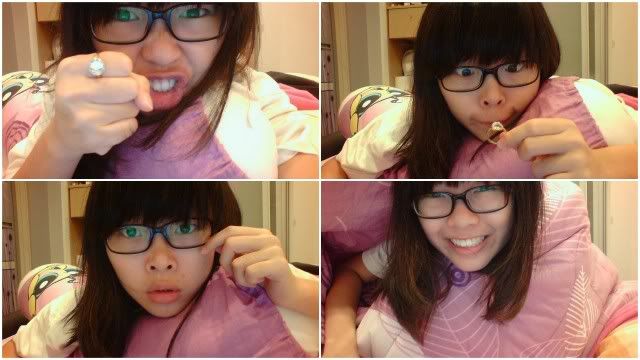 Taken using mua webcam
:)
3 in 1
Just got back from KL. Daddie ran away half way so we were forced to take the monorail and lrt back. Not going to brag about the stuff I bought just now. Maybe tonight when I'm suffering from insomnia. I just took my style shots too. So yea, just wait for another post tonight.