So sorry for not updating yesterday. I slept around 10pm so yeaa. XD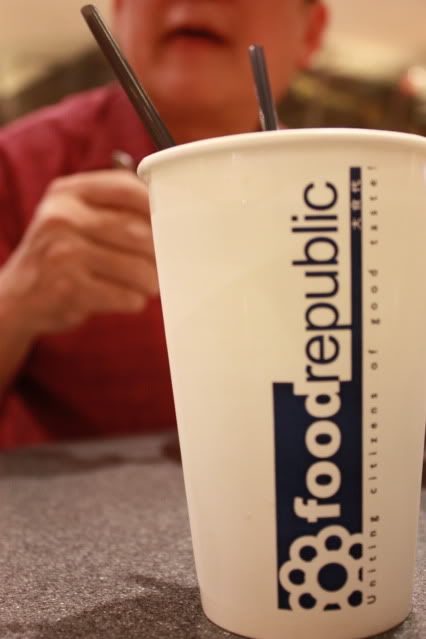 Started off my day at Pavillion. My parents had their breakfast at Food Republic while I dragged my BRA-ther to J.Co for some awesome donuts.

Next stop, Sungai Wang. We pulled our butts all the way up to 6th floor to get the Super Junior tickets. The queue wasn't that long but then the service was uber slow. Everyone was busy picking the best seat. Well to me, Rock Pitt will have the best view because you might get to pull SJ's legs or maybe "kena" a bit of their sweat. AHAHAHAH! We got 3 tickets for my BRA, my cousin and her friend. Yes, I'm not going. I want to leave my first concert for the best, probably after my A levels. Then I'll have a stress-free concert to enjoy. FYI, SJ's concert is 10 days before my trials.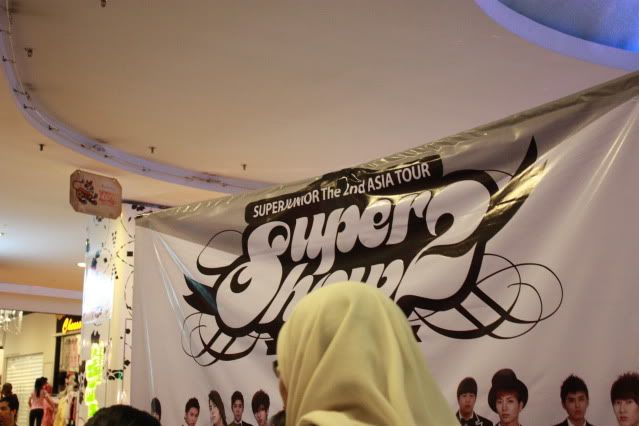 Ahem, ahjuma you are blocking it

:(
After that, I got my 430 EX II flash, a flash diffuser and the BG-E5 battery grip. The total went up to ahem *don't want to mention*. Anyway thanks daddie! At least I did not dissapointed you with my AS results.
:)
After that, my dad went away. So I pulled my mom to Lot 10, hoping to get the M)phosis bag which I mentioned previously. Too bad, it wasn't there anymore. So I'm back on track searching my perfect black tote bag.
Lunch was at Lot 10 Hu Tong, their new food court at the basement. Food there looked quite nice and it was quite crowdy too. We picked Bistro Bavaria for some sausages. It was super pricey but then the food was not bad overall. I love the mashed potato the most.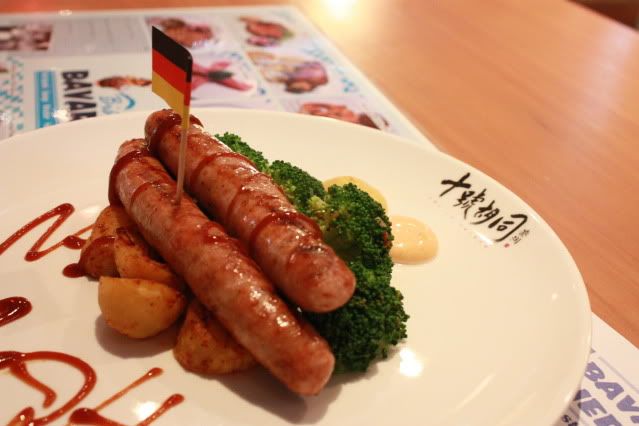 My bro's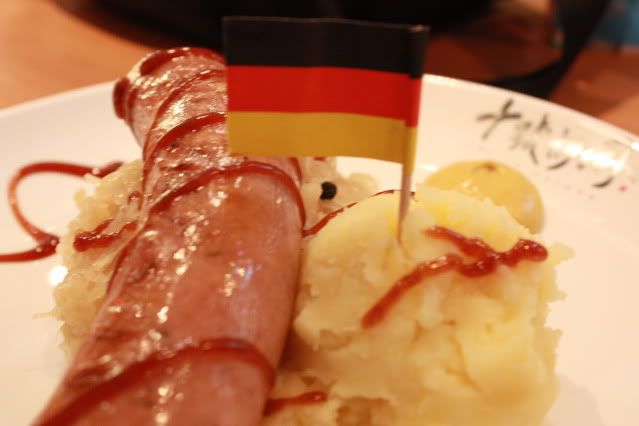 Last stop, Times Square where my mama got her haircut. There were like super loads of shops selling clothes at prices like RM25 and RM15. I wasn't really expecting much from these shops but we still went in because we had to wait for some time for the stylist. Lucky me, I found this shops selling similar apparels which were sold online for half of the price offered. I never thought I will own a lace dress because those online were like around RM40 and I wasn't really into lace so I didn't want to spend that much on it. I manage to get this lace dress at only RM25! Awesome workmanship, with back zip and inner lining. What's more to ask from a RM25 dress!? No pictures so sorry because I was in a rush to get back to Subang.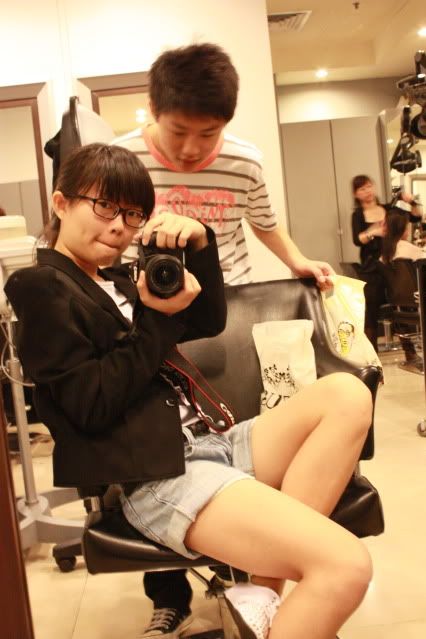 Me with my BRA at the saloon
Lastly, style shot for the day.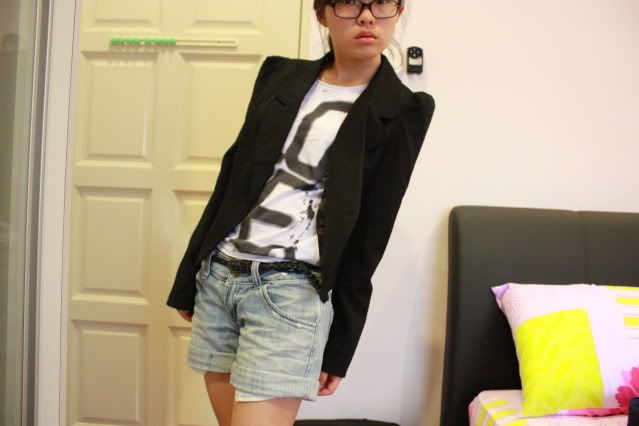 Nana
says I look like a kid in my mom's clothes. I blame it on the sleeves. XP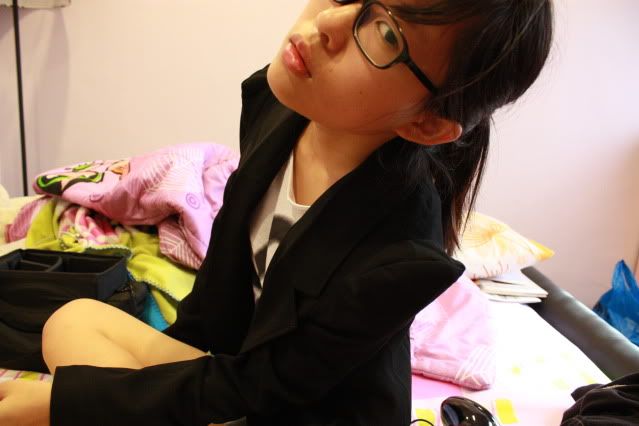 I adore my
chun
-ted blazer.
Blazer: Online
Top: Zara
Shorts: Orange
Belt: Cotton On
That's another interesting and lengthy post. X)
Currently addicted to
Tik Tok
and
Good Girl Gone Bad
.