I have nothing to blog about but I still insist on doing it. That's because I'm addicted to it.
So this is my DIY-ed fringe bag.
Materials
A fringe bag
Studs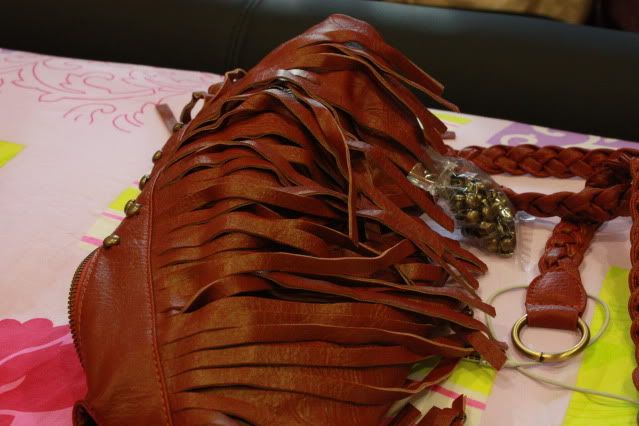 As you can see I'm already half way through. Didn't take a picture of the final outcome. So this picture will do. :)
Anyway, I miss hanging out.