4 papers in 3 days.
High waisted bottom: Miss Selfridge
Sneakers: Converse
Watch: Casio
Again, please ignore the background and OMIGOSH! The pants need to be altered again. =.=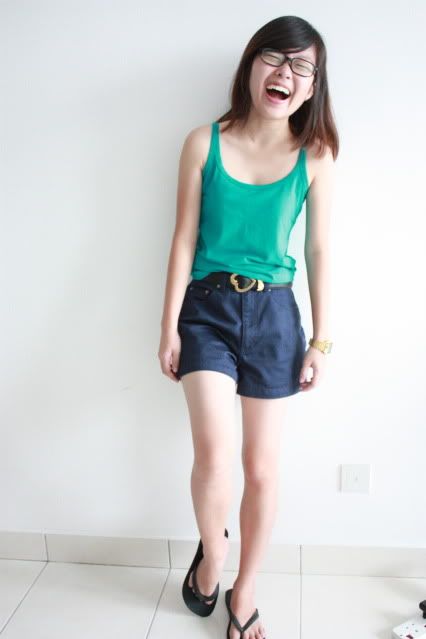 Top: Nichii
Flip flops: Havaianas
Watch: Casio
Hola peeps! After this week I'm only left with 1 objective paper but still will be busy updating my blogshops and stuff. Just drop by to upload some pics since Photobucket is in a good mood and so am I. Currently I'm craving for a crop top at MNG, so people please clicky click at my adverts so that I can earn a little bit from here and there. =D That's all.
Cotton On Cotton On Cotton On!