Hola peeps!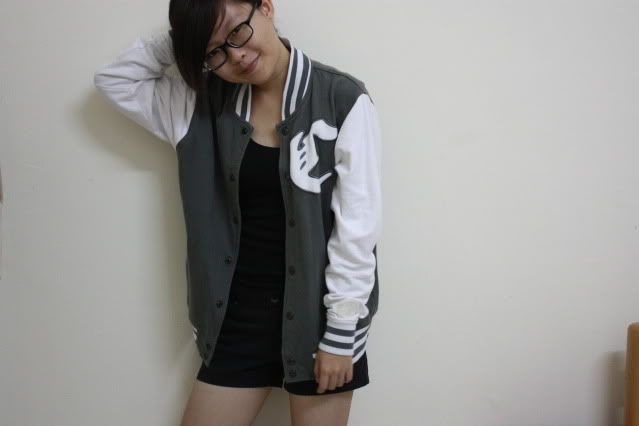 Baseball Jacket: Converse
*my bro's*
I feel like I've finish my AS exam even though I still have 1 more paper next week. The first thing to do after I REALLY finish my exam is to cut my hair. It really kills my eyes when I look at my shitty hair. It's totally out-of-shape and the fringe is very disturbing.
I did some photoshoot for
preloved-ann
yesterday. This is one of it.
This top is currently still available at
preloved-ann
. Grab it if you are interested. =D
It won't kill to put yourself in other's shoe.