So there hasn't been a proper post since I finished my AS. Fret not, there will be one lengthy post tomorow.
:D
Today I'll just write about the stuffs I did after my exam.
Right after we finish our last paper, me and some of my classmates went off to Midvalley to watch the
Law Abiding Citizen
. Awesome movie I would say but recently I have been watching too much of these gross killing movie.
My rakan-rakan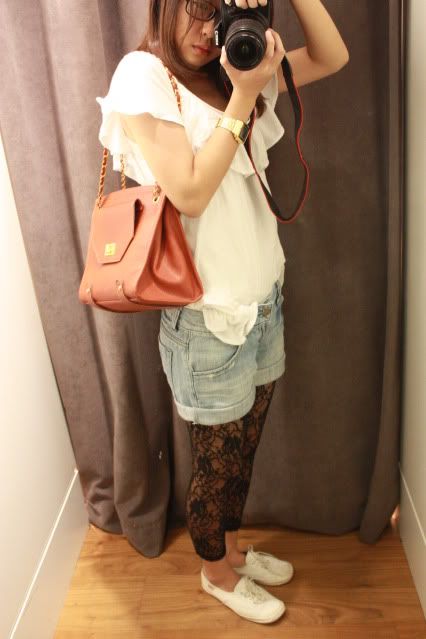 Grungy lacey
Top: MNG
Shorts: Orange
Shoe: Everlast
Watch: Casio
Ok. Till now I haven't cut my freaking hair. Guess I'll need to postpone it until I finish moving all my stuffs to my new house. *sigh*
Spent some time with my buddies from TOA at Sunway. Thanks a lot for having dinner with me and the present.
:D

I watched 2012 too. Super lengthy movie which lasts almost 3 hours but it was totally worth it. Some parts were touching and some shows the real human reaction when they face live and death situation.
Before I came back to Seremban I attended Taylor's ECA recognition day. I didn't really have any formal outfits that time so I make do with the apparels I find "formal" and put on my blazer. I even wore my black Converse to the event.
That's another random and not-so-short post done.
:D