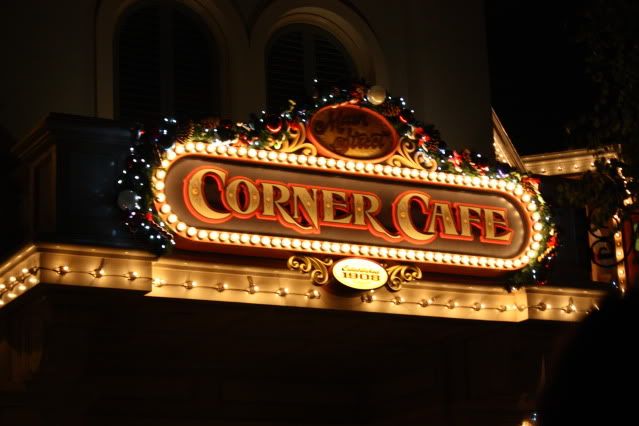 Well, let's just jump right into the food part in Disneyland. We had early dinner in the Corner Cafe on the Main Street. Us girls actually did some survey on the other restaurants to get the best deal! We settled in here 'cause of the
somewhat
affordable dinner set meal.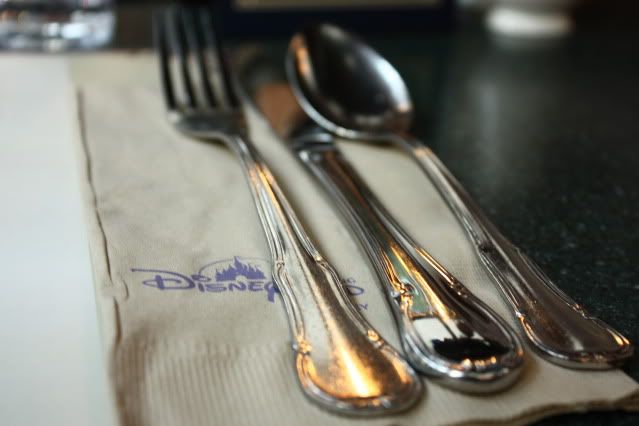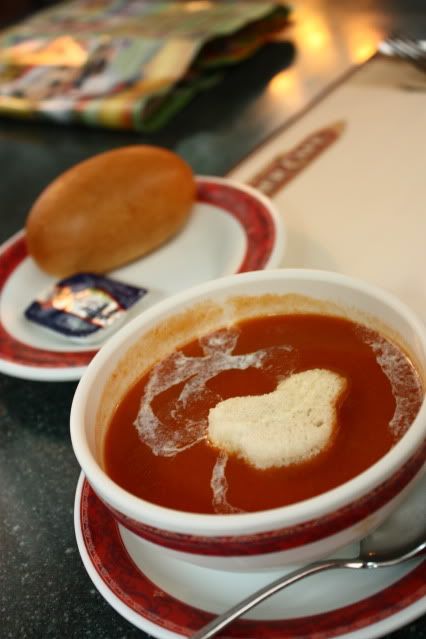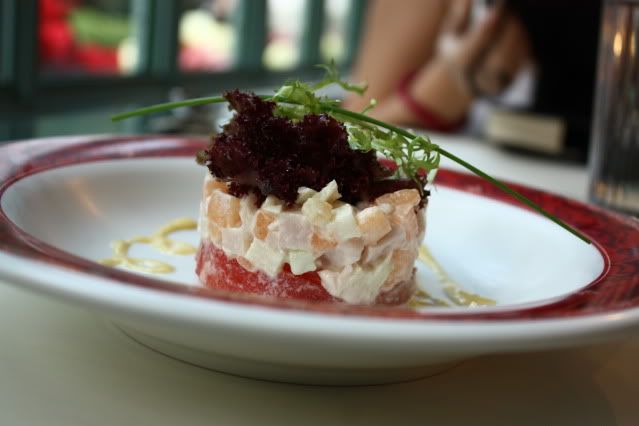 Me and Cai Jin both had a three-course dinner set meal. The food was above my expectation! I was actually prepared for some crappy-taste food which comes with a hefty price tag. However, that wasn't the case, I almost wanted to lick my plate, because the sauce wasn't enough!
:P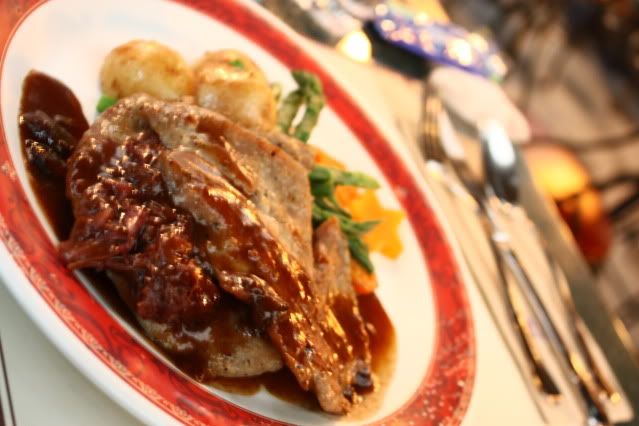 We didn't get to choose the dessert and so no mickey-shaped desserts for us! Boo!
:(
Still the cake wasn't disappointing.
:)
Debra had soup noodle since she was having a slight sore throat that day, blame Hong Kong's weather for that. One moment ago it's sunny then the next thing you get a cold, breezy air coming right into your face! So anyone who's planning to come over to Hong Kong for holidays, please be prepare for such weather.
:)
After the daily firework show, we made a stop to have some waffles.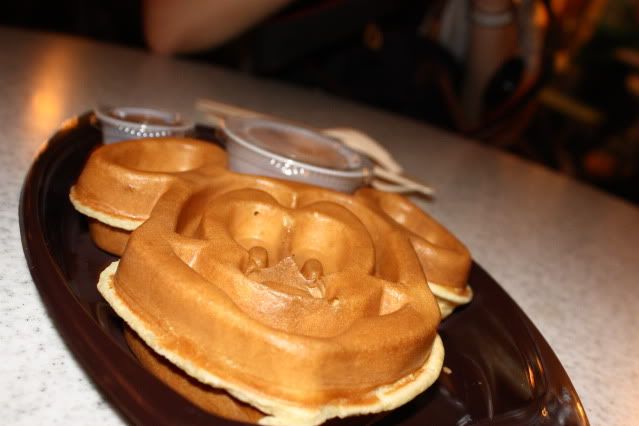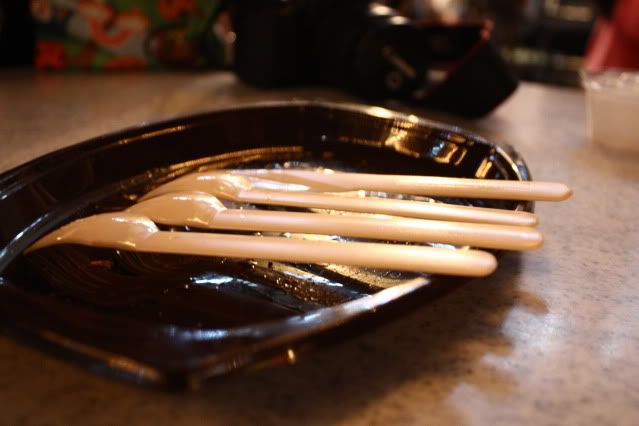 My words? I will definitely drop by Disneyland again!
:)
Perhaps during the non-peak period since I'm staying here now.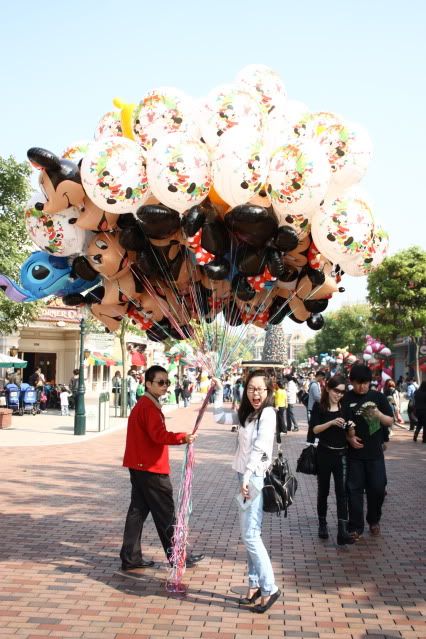 And so, flying off,
anndaprincess
x
o
x
o
If you don't try, you'll never know. Don't ever live in regrets.