I've been a lazy girl who eats, drinks, sleeps, pee and poo these few days. Just got back from a family trip yesterday night. Dad manage to get cheap airtix from Air Asia and so yeah, last trip with my family before I go for further studies.
:)
We stayed at Amber Hotel, a room with two queen-sized beds. There wasn't any free wi-fi facilities there and the nearest public transportation available would be the bus station. Parkway Parade was at a walking distance. Then again, I would so much prefer an accomodation nearby Orchard. During our last trip, we stayed at the YMCA which was nearby Orchard Rd. Awesome part would be, you can walk to Orchard, Bugis St, and Suntec City. Not to say it's very near for Suntec, at least 10 mins walk. But it's reasonable enough to save some dollars.
:)
Free wi-fi's also available. Of course, price wise, Amber would be much cheaper.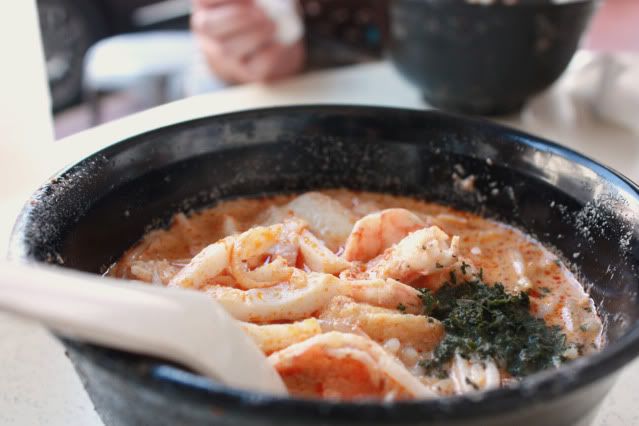 Mom and Dad had Katong Laksa for two days in a row, since it was quite near to our hotel. We had it at the 328 Katong Laksa. It's unlike our Asam Laksa with the sourish taste. From the article I read, which was pasted on their wall, they add milk into their soup base. To me the laksa was alright, better still when you have it with Otak-otak sold there. :) If you're going with friends and family and would like to skip their laksa, there's also porridge and nasi lemak.
It was a Friday night and so for dinner, I suggested we look around Clarke Quay. Settled down at Brewerkz before the crowds swarmed in.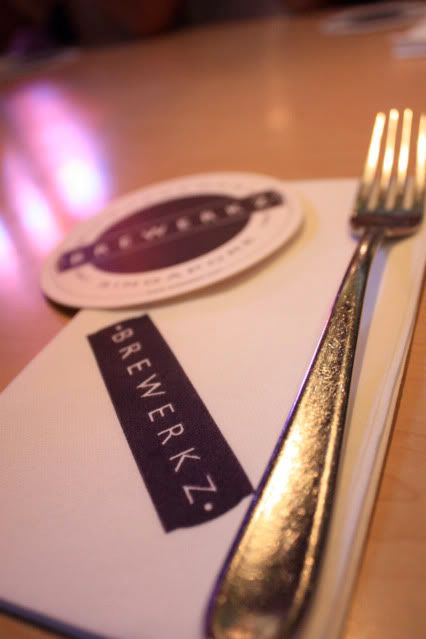 They provide napkins instead of just serviette.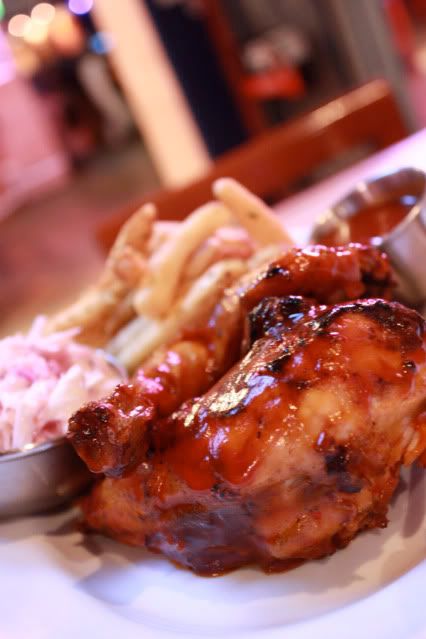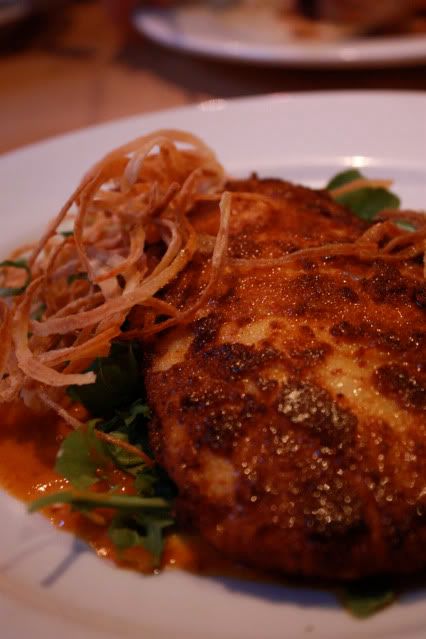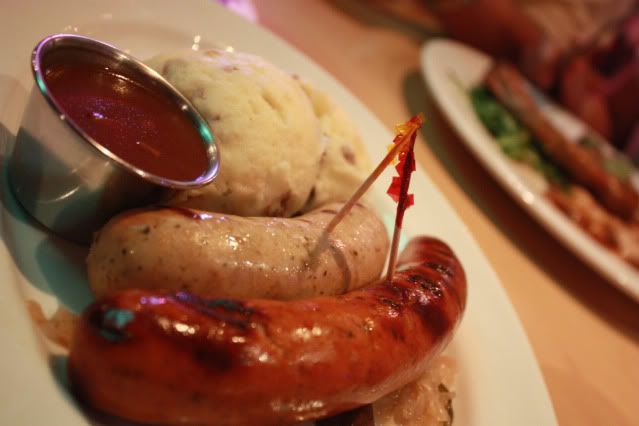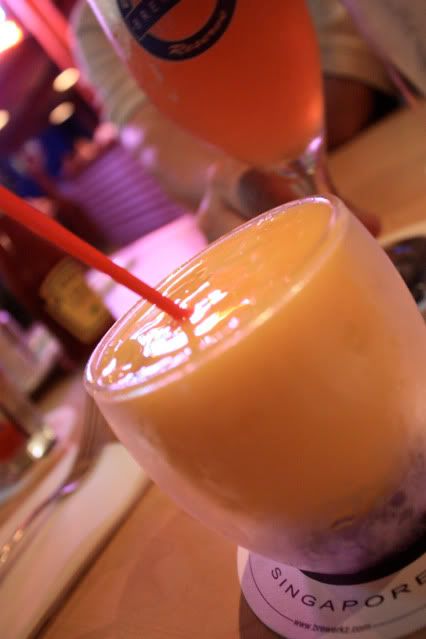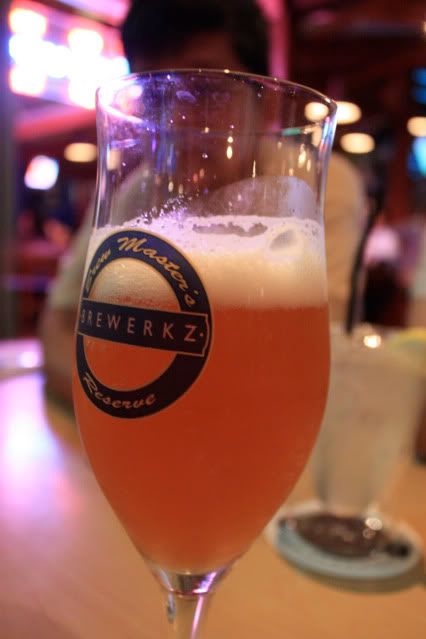 The next day, Bugis St and Orchard Rd was where we went. I manage to grab a S$10 top, which can be found online for at least RM35. Happy max!
:D
Went over to Orchard to find DKNY. I want this DKNY purse so badly as I regretted not buying it from Taiwan, and now I'm having problem finding it.
:(
Since hunting session failed, here mommie's treat.
Double scoop of Tiramisu and Strawberry Cheesecake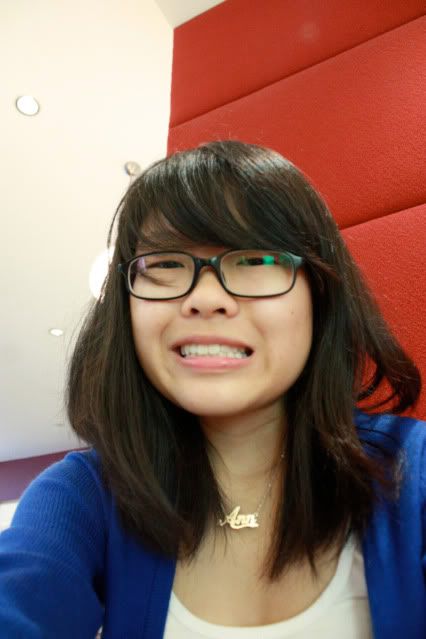 Here comes the restaurant that I would highly recommend you to go,
Astons
. So the last day, we hangout at Suntec City, that was the place where I started to spend my money. Cheapskate me got a Topshop top for only S$9!
For lunch, I actually wanted to go for Sizzler as I used to go there for western food in Hatyai, Thailand before I left Alor Star. Well apparently Astons had replaced Sizzler.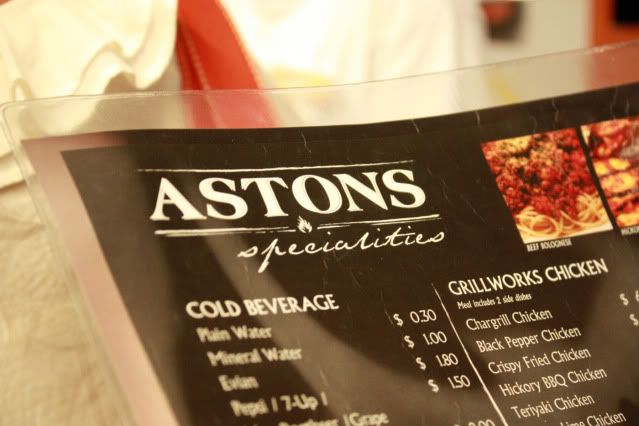 We had to queue a short while before we got our seats.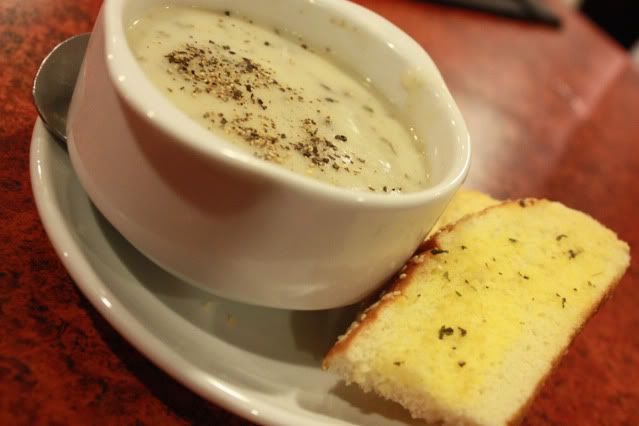 Cream of Mushroom, satisfying.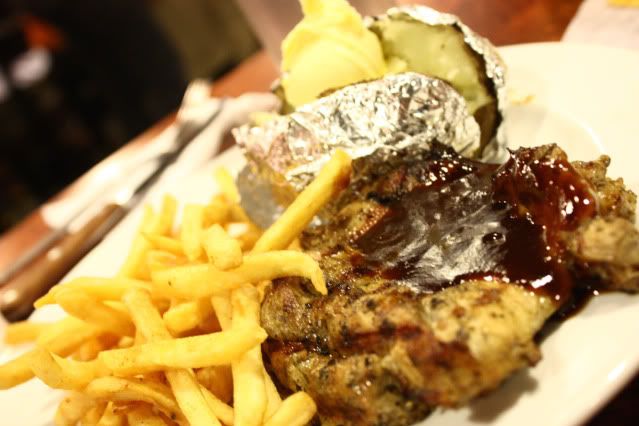 Hickory BBQ Chicken with Baked Potato & French Fries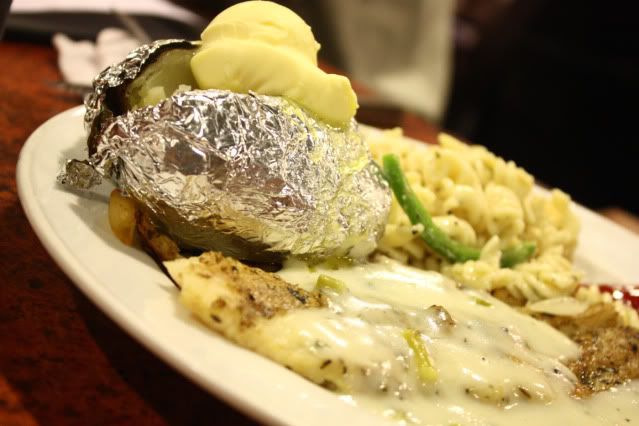 Grill Fish with Herb, sidelines are baked potato and pasta salad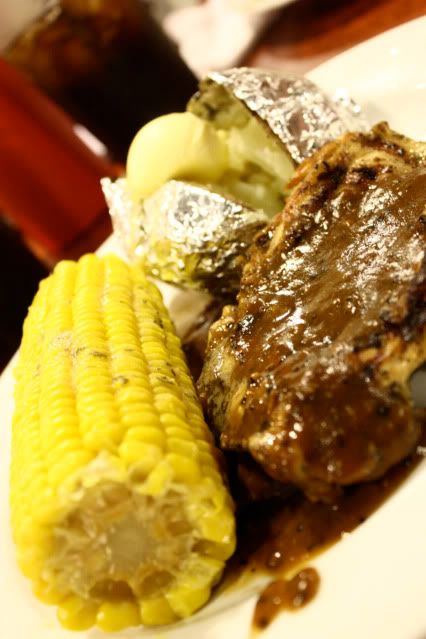 Black Pepper Chicken with Baked Potato & Corn on the Cob
Dad had his Korean food at Food Republic so he just joined us in the table that's all. Mine was the black pepper chicken. Baked potato was superb, maybe 'cause I haven't took it for too long. The corn was sweet and abit soft. Food overall was satisfying for everyone. Prices were also VERY reasonable!
Here
to have a full view of the menu, the restaurant we dine in was ASTONS Specialities at Suntec City.
That's it for the food I had in Singapore!
:D
Anyways good news! I've just got my results for GCE A levels. The outcome was good enough for me to receive a renewable scholarship.
:)
In other words, more allowance for me to be spent on H&M and desserts. I'll be leaving on the 24th August. That's very soon but I haven't start packing yet. For my friends who are still unsure where am I heading to, it's Hong Kong University of Science and Technology (HKUST) for BBA Global Business course.
Taiwan posts will be updated when I'm in Hong Kong then.
:(
I'll be on semi-hiatus till I leave Malaysia, sorry!
if you're willing, please be mine.