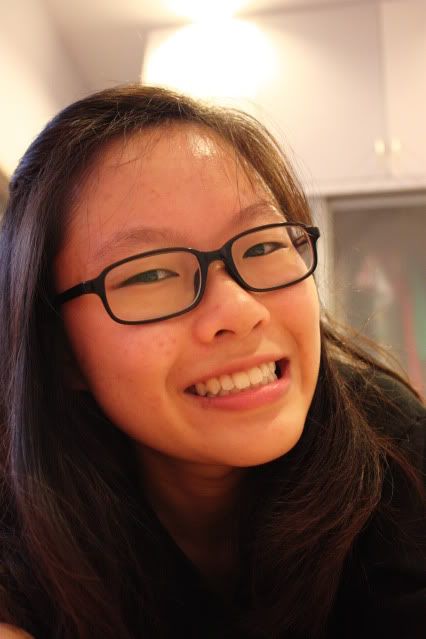 the pimples on the right side of my cheek forms a triangle
Another weekend gone, the only subject that I'm worried about the most is Business Studies,
oh Buddha
, please let me ace it.
:(
It's weird that in exactly one week from now, I'll be probably blogging from a totally different country and yet I still can't feel the excitement.
Right now, I can't wait for Wednesday. I've had it all planned out, I'm going to have my favourite Sub of the Day, Meatball Marinara and grab a Baskin.
:)
Going to flash my
pinky pink
iPhone for the "Buy One Free One" promotion they're having.
Wait till I get back from my family trip, I'll make sure my schedules are all uptight. Can't wait to hangout with my
smart-ass
cousin. It's been like more than half a year since I
really
sense her lame-
ness
. Gosh, I miss those time we took public transport just to window shop-
ed
. We're still going to do it this time, 'cause this lil' princess didn't manage to get her lisence before she left and I don't have a freakin' four wheel machine to drive.
Been having some awesome time on Twitter with this new friend I just knew, Ms Jolyn. We both Starbucks like mad.
:DD
nice meeting you girl, and we shall really bring our convo face-to-face on Friday.
Speaking of
FRIDAYYYYY
, it's finally a Friday which I'm not going to spend with my books but head out the whole night. DAYUMMM, can't wait!
:P
I

Tumblr

-ed before I

Facebook

yesterday morning. (Y)