How I wish sometimes I could smile

24/7

without having to worry about anything but me myself.
I shall write something which might will make me feel better 'cause I feel like crap right now.
Prom's on the 11th June. I have the urge to go Singapore during my short break with the hope that I can still grab my perfect prom heels. I saw this Guess black pumps over there last year and fell in love with it right away. Now I feel like smacking myself for not being an impulsive buyer back then. If I can't get it then I guess I'll just make do with what I have, either my oxford heels which has to be fixed or the mary jane that I got last year for the seniors' prom.
o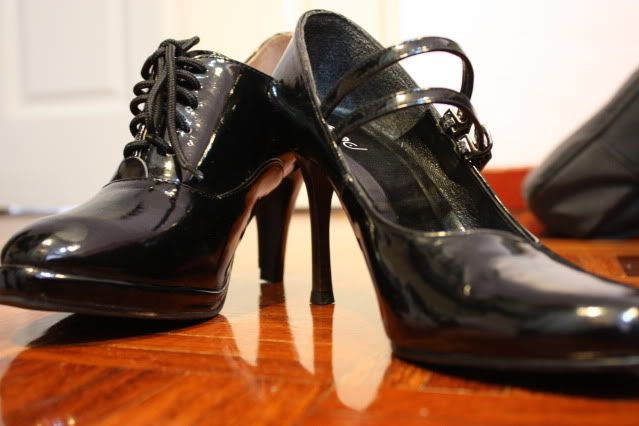 oxford heels ; mary jane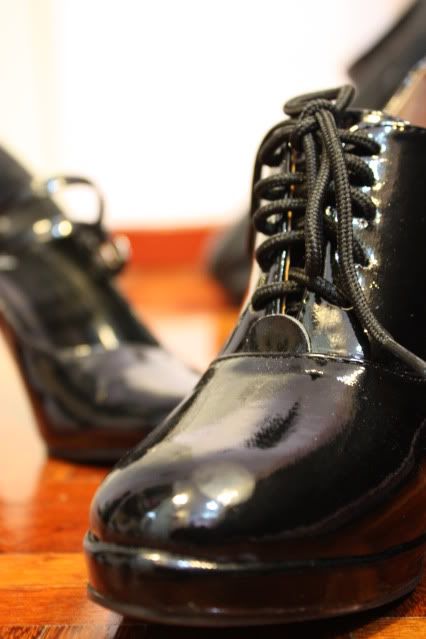 Talking about the
oxford heels
, it's a pair of heels which I won from an online review site's competition. Everything was perfect until I tried it on. There's a pointy end of the stapler poking out from the sole. It's impossible for me to put it on without removing it. I was suppose to bring it to the cobler to fix it, but I just kept on forgetting it.
:(
So if it can't be fixed then this pretty pair of shoes will be a waste. I would blame this on the irrseponsible seller who sponsored this air of heels for the competition. I guess she was just desperate to dispose the heels, and instead of throwing it, why waste when she could use it as an excuse the sponsor the competition. One way, the heels' out of sight, second is she gets good publicity for her blogshop. *sigh* Imagine how dissapointed I was when I tried it on, 'cause I actually wanted to buy the oxford heels for myself initially.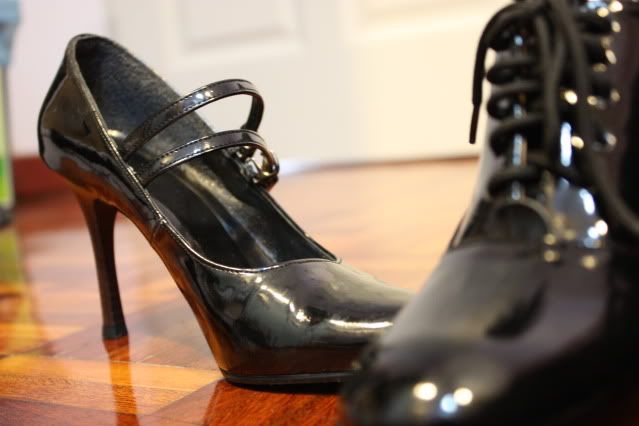 Next is the
mary jane
. I was crazy over that design last year. I searched high and low for it everywhere. Before getting the right one from M.O.D, I tried on one at Nose. The heels was blardy high and my feet was already aching by just trying it on. I almost gave up finding the perfect one until I decided to try my luck at Sunway Pyramind's M.O.D. And tadaaahhh
:D
I wore it only twice, once during the
prom
and the second time was for this year's
CNY
dinner. I might sell it on
preloved-ann
in the future, who knows.
:P
Now that's a long and satisfying blog post as I actually took the initiative to take pictures of the shoes. *pats back*
When I don't wake up with a

smile

on my face, I'll feel like

crap

throughout the day.