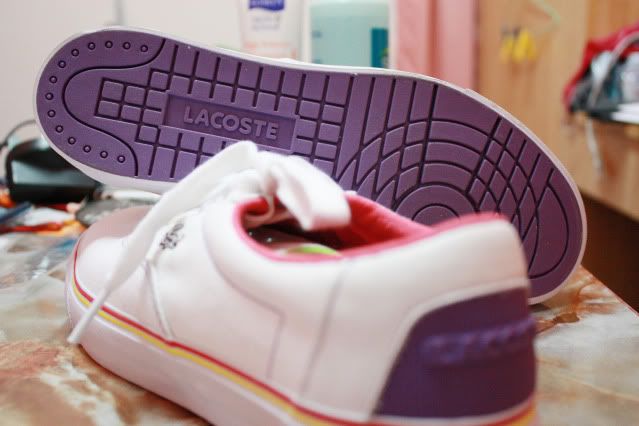 It's just another of my random days where I bring my cam out but forgot to insert my SD card in it. Yes, I am that stupid and this isn't the first time. Anyway I was fine with it because I had no bag to match my outfit today so my cam bag was the best, black and neat.
No doubt that pair of Lacoste is mine and I love it to bits! I bought it in Hong Kong, searching high and low for my size. This pair is one size bigger than my feet and it looks big on me.
Orientation day was ok. Finn's powerpoint slides+his speech is funny as usual. We had our council lunch at Noodle's Station and again I enjoyed it. Well as long as I'm with a bunch of friends I will enjoy my meal. It just kills to eat alone. :(
So yea I think that wraps it all.