Failed to get a proper style shot because I did not bring my tripod to Subang.
Top: Zara
Jeggings: H&M
Studded lace up: Topshop
Watch: K Swiss
I'm really obsessed with my Topshop studded lace up right now. It's super comfy and it makes me feel like I'm actually wearing my ballet flats.
*imissballet*
First day of semester was awesome although Taylor's was like super packed at the entrance with the juniors and the SAM people selling their used books and calculators. Something different about being senior this year is that you've never seen your juniors before unlike during high school. Overall I enjoyed my day seeing my good ol' classmates and lecturers.

Had my lunch at Subway. I used the voucher I got and had Chicken Teriyaki for only RM5.30, even cheaper than the price you pay for Sub of The Day. It's a good thing that I've been keeping to my budget for these few days. Looks like I'll have some extra cash to spare for my shopping spree at Bandong after all.
Special thanks to Mr Kai Bin who actually encouraged me to apply HKUST and letting me found out how hard was it to get a place for the Global Business
*edited*
course. I can only pray hard that my preparation which starts now is enough. Anway thank you also for the drink.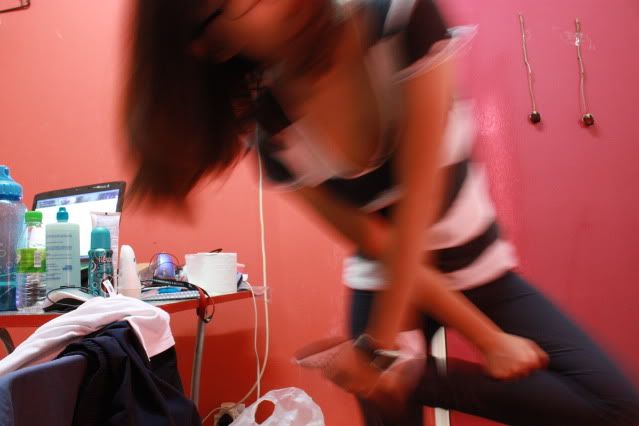 Contented. Couldn't ask for more.

:)