1st day in Hong Kong. This post should be written 2 weeks ago but because I just moved and I didn't have the internet access so the post had to wait.
So this is me at the Hong Kong International Airport.
Awesome weather awesome people there! :)
First when we got off the plane we headed to the tourist information counter to "sapu" all those maps and leaflets. Then we manage to find our way to the bus stop outside the airport and took the bus to Mongkok.
We stayed at Dragon Inn in Mongkok. No, it's not some really famous or glamorous bling bling inn so don't google it. Hahahaha! Just kidding, if you are looking for some really affordable accomodation around Mongkok and you don't really mind the size of the room then I would suggest you to stay over there. It's clean and the location is superbly convenient but just small. Really really small, just enough space for you to get up from your bed and find your way to the toilet.
After checking in and leaving our luggages, we headed to the nearest Char Chan Teng (coffee shop) for lunch.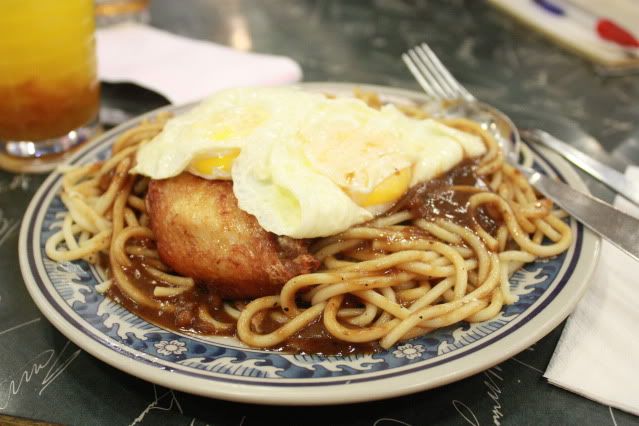 Spaghetti with BBQ sauce. Topped up with chicken wing and egg. =D
My bro's mee
Mama's porridge
Dinner.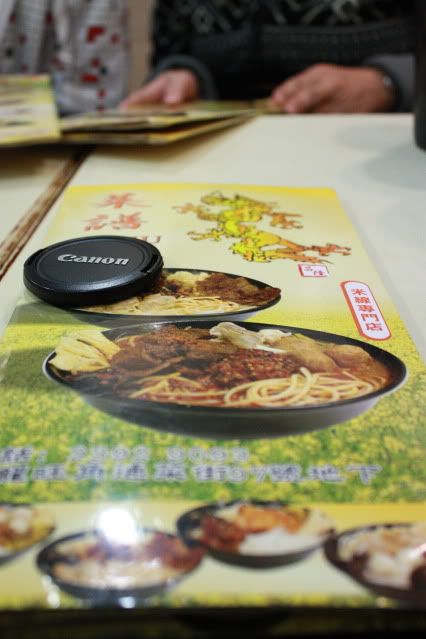 The noodles there are like super spicy! I ordered one below average spicy level
*they have the spicy level thing as Nando's*
and my lips were already burning like hell. Didn't finish the noodles in the end. =X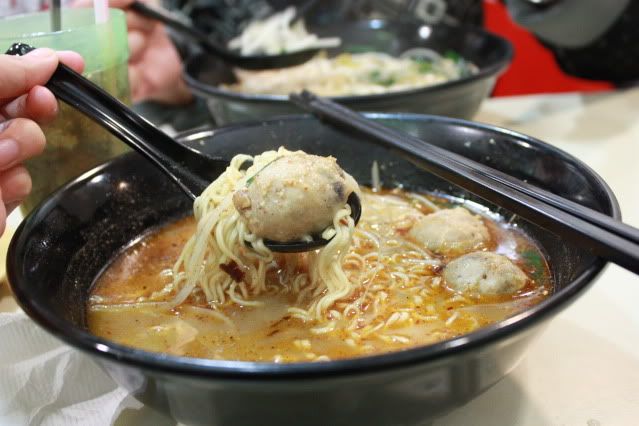 Something to cool me down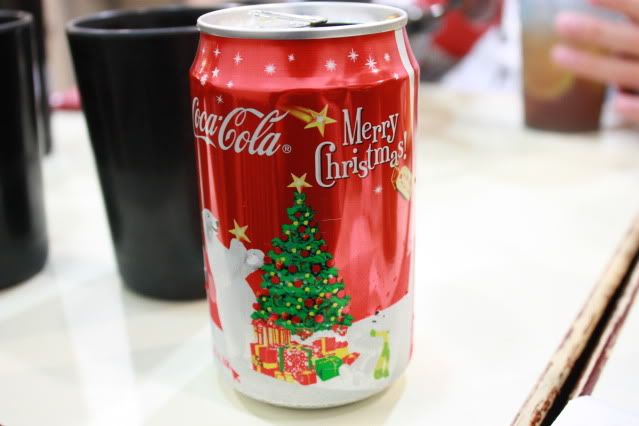 My damn siao cheap fringe bag which I bought in the afternoon at Fa Yuen market, Mongkok. Now the top part of it is studded, thanks to me for DIY-ing it.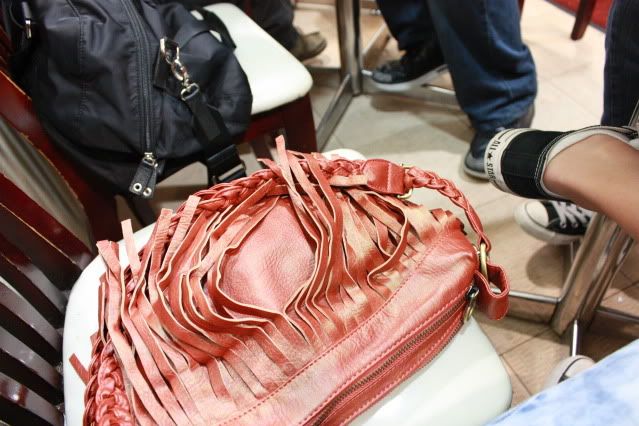 That's all for the 1st day post. After the dinner was shopping session around Mongkok. Since I don't want to annoy you guys with my purchases, I shall keep it to myself! =D